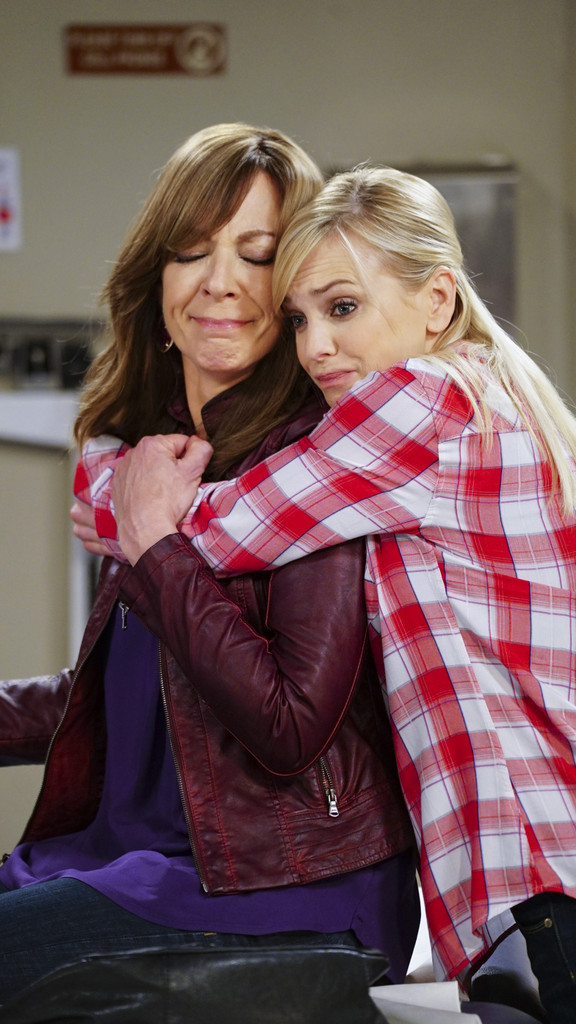 Monty Brinton/CBS
Distraught after watching last week's tragic episode of Mom, in which the young recovering addict taken in by Christy (Anna Faris) and Bonnie (Allison Janney) succumbed to her heroin addiction? So was star Faris' mom, because her daughter forgot to warn her about the ultra-dramatic moment.
E! News chatted with the actress following the bombshell episode, and she admitted she dropped the ball in terms of letting her mother know.
"On a personal level, I should've told my mom that this was going to happen, but I forgot to or something, but she has been really thrown by it and I love her for that," Faris says of her biggest fan. "She had some family friends that have experienced a similar issue and I just love that we get to open a dialogue and I love that we get to touch people in this very current and urgent issue in terms of heroin addiction and opiate addiction."
Mom has always struck a very unique and effective balance between serious moments—this is a show about recovering alcoholics, after all—and comedy—it's a multi-camera sitcom, too—but the death of Jodi (Emily Osment) leaned much more heavily on the somber side of things.