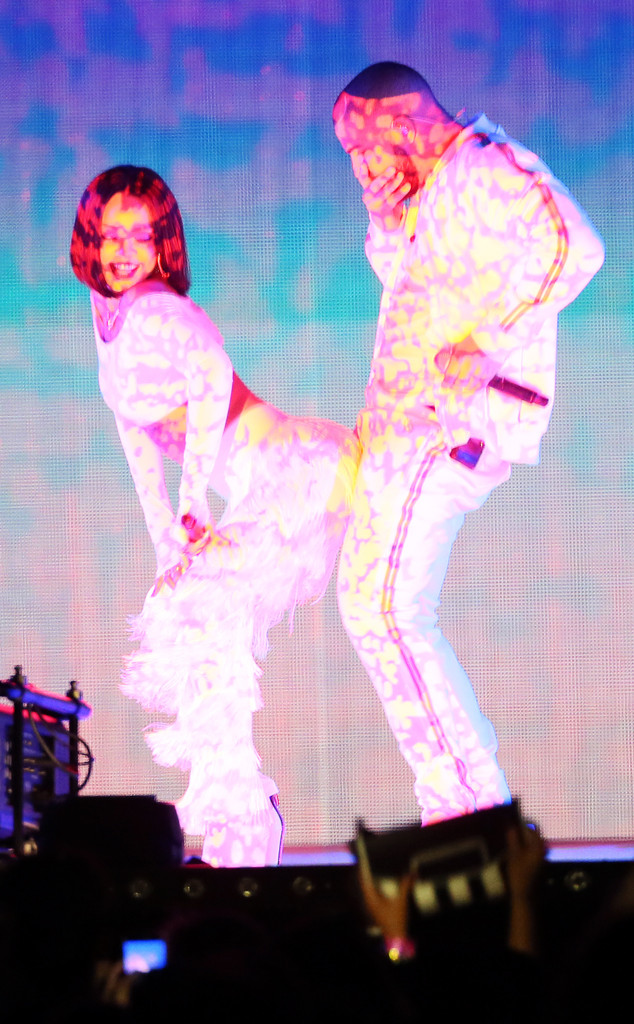 David M. Benett/Dave Benett/Getty Images
If you thought the "Work" music video was hot, wait until you see this live performance!
On Wednesday night, Rihanna returned to the stage for her first performance at the Brit Awards since 2012.
While fans were excited just to get a live rendition of her newest single, they were full-on thrilled when special guest Drake came onstage to truly turn up the heat.
Perhaps they were recreating their PDA-filled music video. Possibly they were just really feeling the moment. Or maybe they wanted to have the best performance of the night. Whatever the reason, these two got people talking with their smooth moves, matching all-white outfits and straight-up grinding on live TV.
The cherry on top to this performance may have been when the singers went in for a hug when the song ended. And before we could see if an innocent kiss was included, the cameras just had to pan out. Gosh darn it!