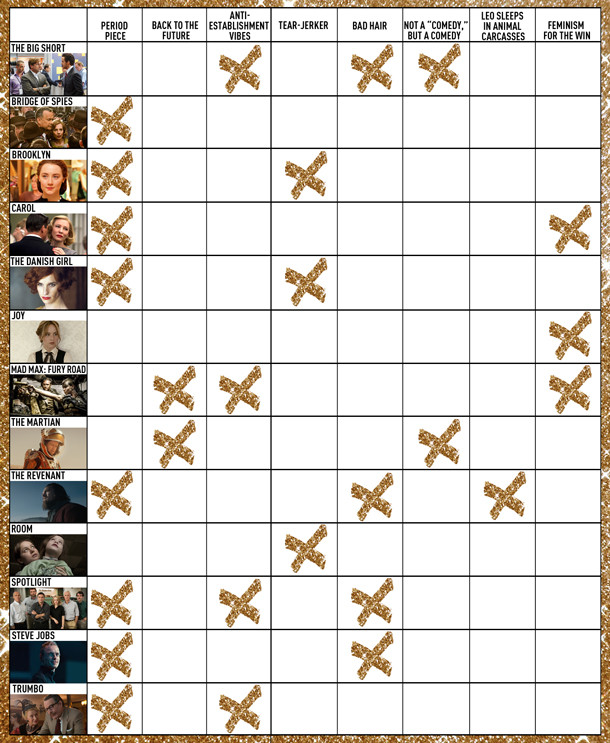 E! Illustration
The Oscars are this Sunday, and if you haven't seen all the nominated films by now, there is no point in trying.
Not to be negative, of course, but the weekend of the big event is not exactly the time to brush up on your 2015 movie trivia. But that's where E! News comes in. We've seen everything. We've watched Matt Damon try to get off Mars. We've watched Brie Larson try to get out of that room. We've watched the banks ripping people off, we've watched the Catholic church silence its victims, we've watched Russia trade for that spy.
Since we're so well-versed on this year's nominees, it's time to share the love in the form of our annual cheat sheet. Your Oscar watch party is mere days away, and discussions and debates (not to mention your ballot contest) are inevitable. No one wants to sound like they don't know what they're talking about, so simply study up from this article and you'll sound like a regular Hollywood Joe in no time.
Refer to our handy chart above to find out the major themes from this year's nominees, and see the one thing you need to know about each movie below. Call it your guide to the 2016 Oscars, in a single sentence. You. Are. Welcome.