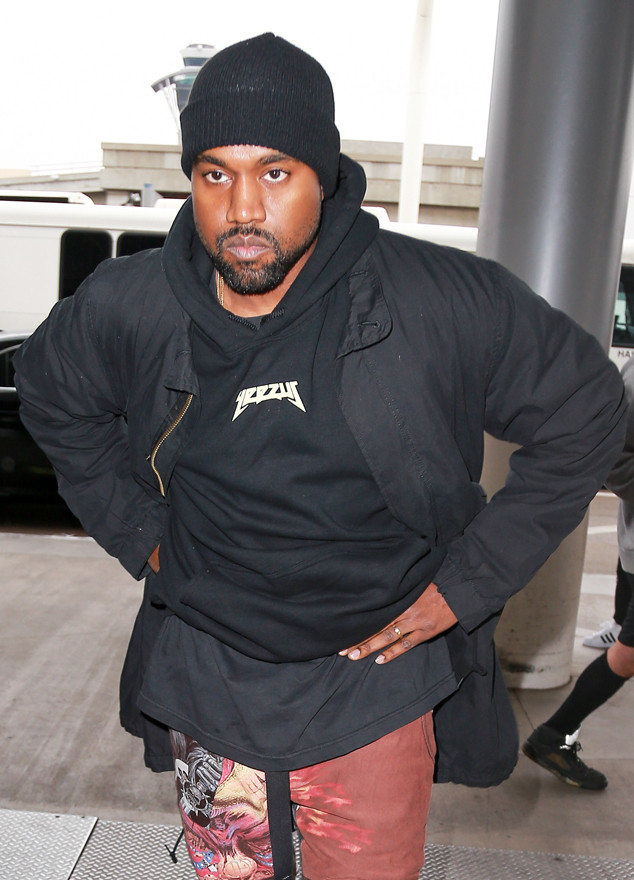 Stoianov/FAMEFLYNET PICTURES
Kanye West took to Twitter again Wednesday to offer a piece of his mind...while talking about his mind.
The 38-year-old outspoken hip-hop star has often voiced his strong opinions on Twitter and has in recent weeks been more vocal online, amid the release of his new album, The Life of Pablo.
"People ask why I speak in a public forum...Well my voice is my power. Freedom of speech. Freedom of opinion. Freedom of dreams," he tweeted. "I'm not crazy I'm free. No slave mindset no more. I'm free. I'm free. I'm free."
On Wednesday, he began by directed his commentary toward recent 2016 Grammys, saying that while they are "super important," there are "so many cool artists whose hearts have been broken by the politics including mine." He did not attend the ceremony, where he was nominated for three awards and did not win any.
He called for a sit-down with Recording Academy President Neil Portnow so they could "make the Grammys culturally relevant again." Portnow later tweeted at him, "I'm not on Twitter but just hit me up and let's have that sit down."
One of the Grammys' big winners was Taylor Swift, who he now infamously mentioned in a track on his album. During an appearance at the 1OAK nightclub in West Hollywood Tuesday night, Kanye talked about Swift and her response to the track.