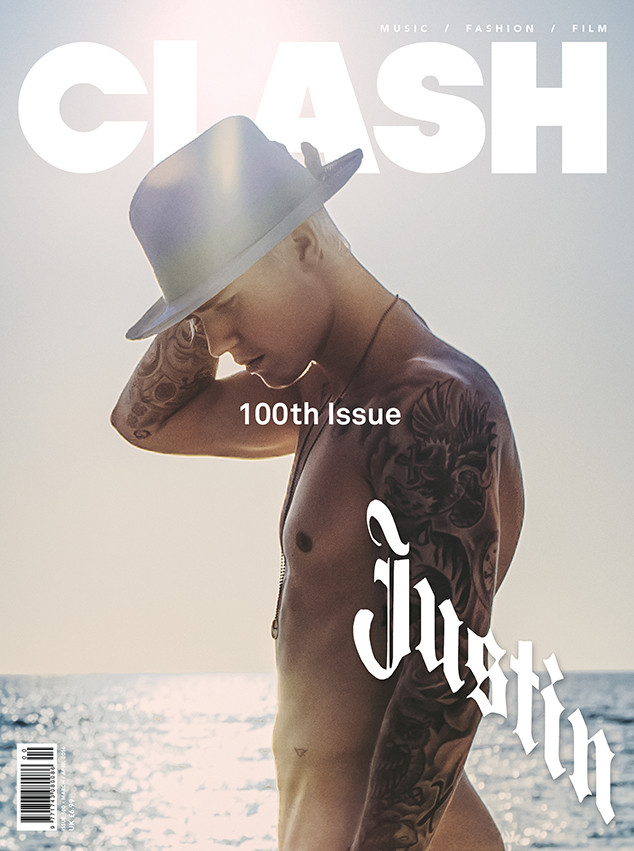 Rory Kramer
Justin Bieber is taking it all off—except for his hat.
The Biebs appears on Clash magazine's cover for its 100th issue, and the "Sorry" singer has his head hanging low as he poses in front of the expansive ocean. Wearing only his hat, Justin covers up his platinum locks in favor of showing off his many, many tattoos.
He has never been shy about snapping shirtless pics, often posting selfies from boats and many of his exotic travels. But now that he has opened up about some of his tattoos—even some of the one he regrets—he's putting them on display so Beliebers can get a super close look.
"Uh, this is my ex-girlfriend," he mumbled in a video for GQ magazine, pointing to a tattoo that appears to be Selena [Gomez] sporting a low-cut top and angel wings. "So I kinda try to cover her face up with some shading, but people still know."
We all make mistakes, but even he can't escape that one because the "shading" didn't really hide her face from his forearm.