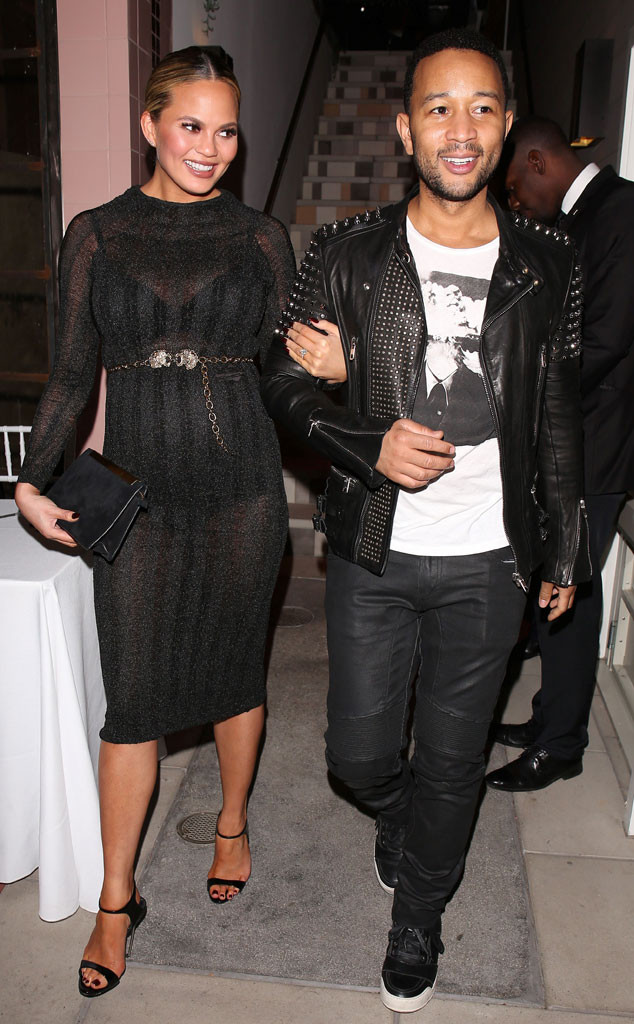 DEBY / AKM-GSI
Chrissy Teigen did not conceive a baby girl by chance.
While undergoing IVF, the 30-year-old model and TV host chose the sex of her and husband John Legend's first child. Teigen has been candid about their fertility struggles. She revealed her pregnancy in October and said in December they are expecting a daughter.
"I've made this decision," Teigen told People in an interview published Wednesday, a day after the release of her new cookbook, Cravings. "Not only am I having a girl, but I picked the girl from her little embryo. I picked her and was like, 'Let's put in the girl.'"
"I think I was most excited and allured by the fact that John would be the best father to a little girl. That excited me," she added. "It excited me to see...just the thought of seeing him with a little girl. I think he deserves a little girl. I think he deserves that bond."