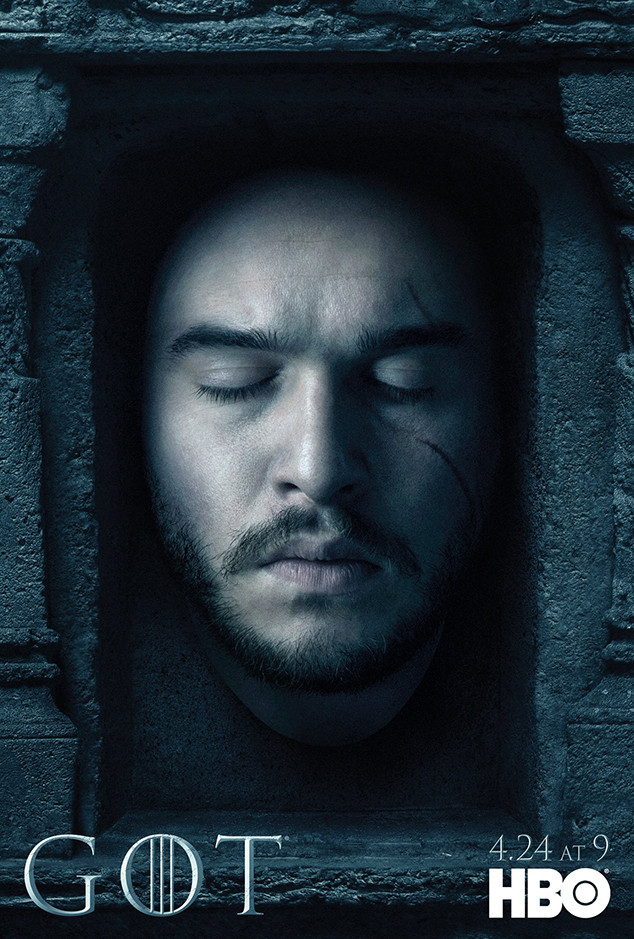 HBO
Does dying matter anymore? In real life, yes, but maybe not on Game of Thrones. HBO released new posters for the anticipated sixth season of the fantasy drama featuring a mix of dead characters (like Pedro Pascal's Oberyn Martell), maybe dead characters (like Kit Harington's Jon Snow) and definitely alive characters (Like Emilia Clarke's Daenerys Targaryen) across their international Twitter platforms.
The posters came with famous quotes, aside from Jon Snow's. That one just came with these tags: "#GoTSeason6 #GameofThrones."
So…what can we take away from these posters, which are very similar to the teaser trailer HBO released? Um, well, how about everybody dies in the end? No? Maybe?