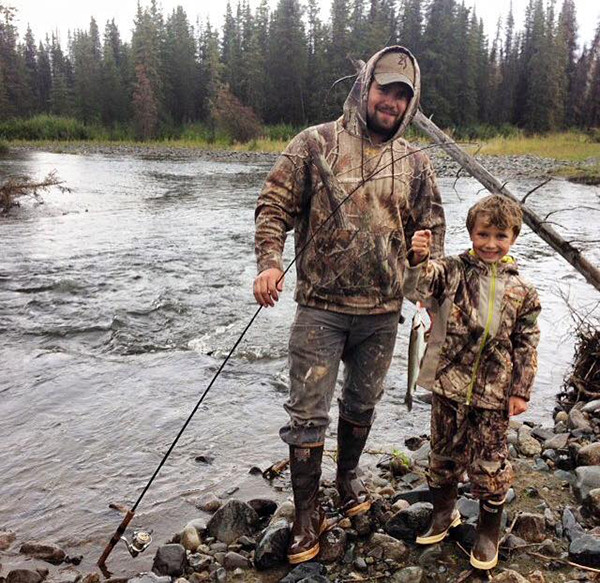 Facebook
Levi Johnston's perseverance paid off.
Bristol Palin's former fiancé took to Facebook Tuesday to announce that they have finally reached a custody agreement over their son, Tripp Johnston, now 7. In 2009, Levi announced that he was going to sue his high school sweetheart for joint custody of Tripp after alleging that the entire Palin family was making it difficult for him to see his son. The exes reached a child custody stipulation in 2010, allowing Levi to see Tripp on Saturdays between 9:00 a.m. and 4:00 p.m., and Wednesdays from 12:00 p.m. to 6 p.m. The court never approved Levi and Bristol's agreement, however, so it never became finalized. The case was dismissed in 2012 for lack of activity. Then, in 2013, Levi filed a petition in which he sought at least equal custody of Tripp.
"I have been getting a lot of inquiries about recent articles and headlines in the news. I have been asked what I think and while I would rather not have my words twisted in an interview I have decided to post a little statement on here," Levi wrote from Meadow Lakes, Alaska, Tuesday evening. "I'm so happy to have my son in my life, and to put all of this back in forth in the courts behind me. It might have taken me 7 years and cost me around $100,000 in lawyer fees, spread out among 3 different lawyers, as well as a lot of patience, but it was all worth it."
"I'm happy now to be successfully co-parenting," he added.
Levi also addressed his own shortcomings in the Facebook post.
"Although I do owe some back child support, altogether I have paid $50,000 in child support for Tripp, which is $600 a month, since Tripp's birth so at the end of the day I know I have worked hard to meet my obligations as a father," said Levi, who also has two daughters—Breeze Johnston, 3, and Indy Johnston, 13 months—with Sunny Oglesby, his wife of three years. "Despite what some have heard I've always been there for him, and I go to almost every school event that I can and spend all of my free time with my kids. Right now life is really looking up for our family."
Levi ended by sharing a message to dads in similar situations. "And I want to say that even though fathers in this country don't usually have the upper hand in court, I encourage every father to never give up on fighting to keep their kids in their life," he said. "It's always worth it."
Bristol has not publicly addressed the custody agreement, though some believe she hinted at it by sharing a quote that read, "The best security blanket a child can have is parents who respect each other." The one-time Dancing With the Stars competitor, who is also mom to daughter Sailor Grace Palin, captioned the Instagram post, "Just thinking out loud this morning."