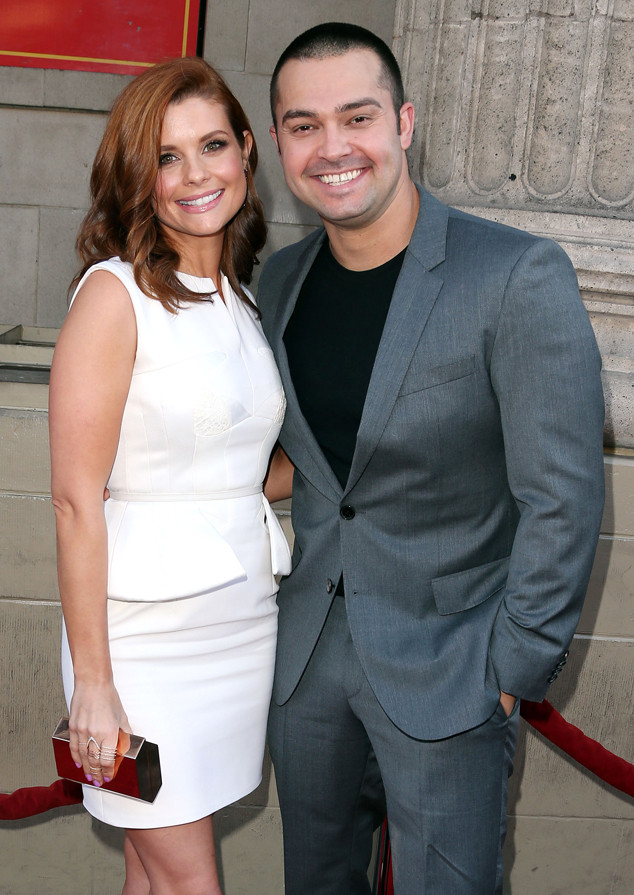 Frederick M. Brown/Getty Images
And a baby makes four!
JoAnna García Swisher just announced very exciting news on Instagram: that she and her husband Nick Swisher are expecting their second child!
The star posted a collage of adorable snapshots featuring her daughter that said, "Nick, Emme, and I are so excited to finally share this news."
The three images show the soon-to-be family of four gathering around and holding up baby slippers as they smile at the camera.
And in one shot, little Emerson is seen in a baby's crib with a cute sign that reads, "Eviction notice."