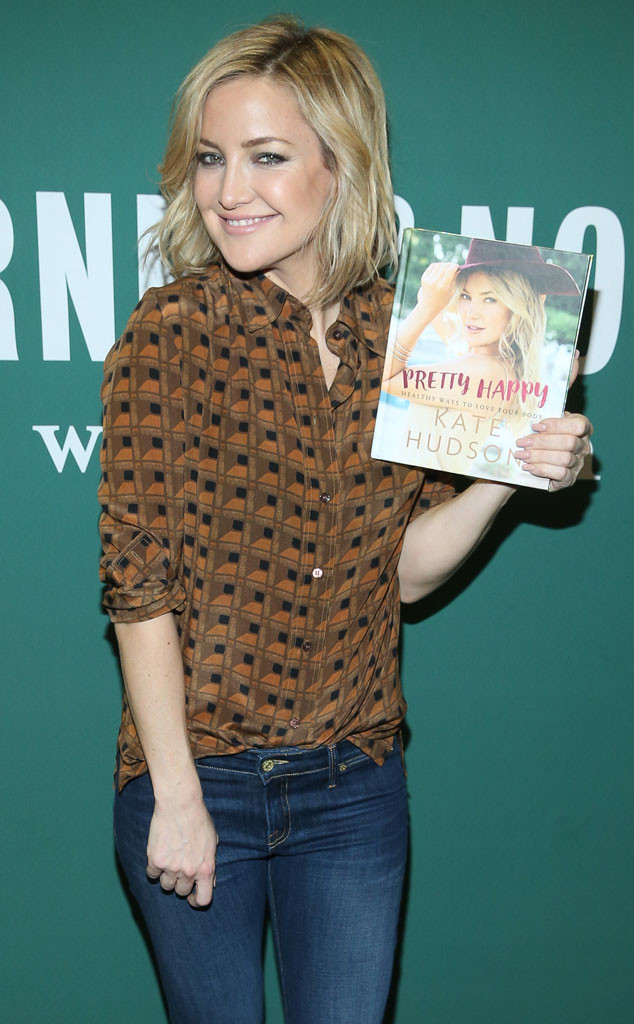 Rob Kim/Getty Images
Kate Hudson is the first to admit that she gets bored very easily.
While some people like order and structure, the A-list actress once confessed that "change is my constant."
But while supporting her new book Pretty Happy at The Grove shopping center in Los Angeles Monday night, the blond beauty revealed one practice she does everyday that has changed her life for the better.
"You know this is the first time I'd say a year in a half of my life that I actually meditated everyday," she shared before signing copies of her bestseller. "I made it a real clear decision to do that and to see the benefits. The results are amazing."