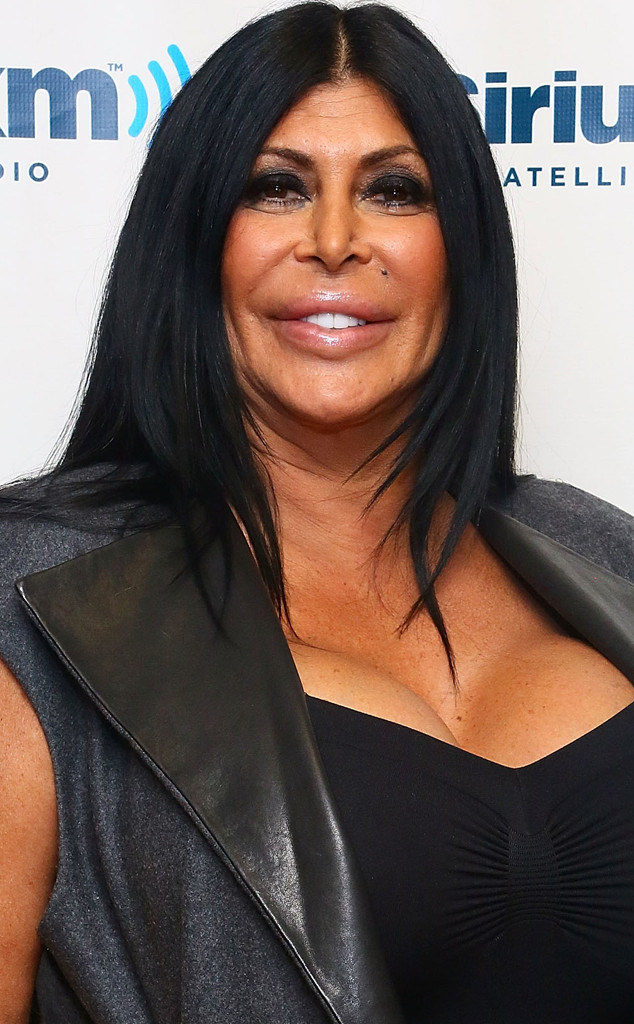 Astrid Stawiarz/Getty Images
Angela "Big Ang" Raiola's funeral mass was held Monday at Basilica of Regina Pacis, a Catholic parish church in Brooklyn.
Family, friends and many of Ang's Mob Wives' co-stars came out to pay their respects, including Karen Gravano, Drita D'Avanzo, Carla Facciolo and Renee Graziano. A rep for Big Ang tells E! News her casket was walked out of the church by her two best friends, Celia and Lil Jen, followed by Adam Gonzalez (a Mob Wives show producer and good friend to Ang), Jennifer Graziano (the show's creator), Karen, Drita, Carla and Renee.
"Ang's sister [Janine Detore] gave an amazing speech," a source tells E! News. "It was very touching."