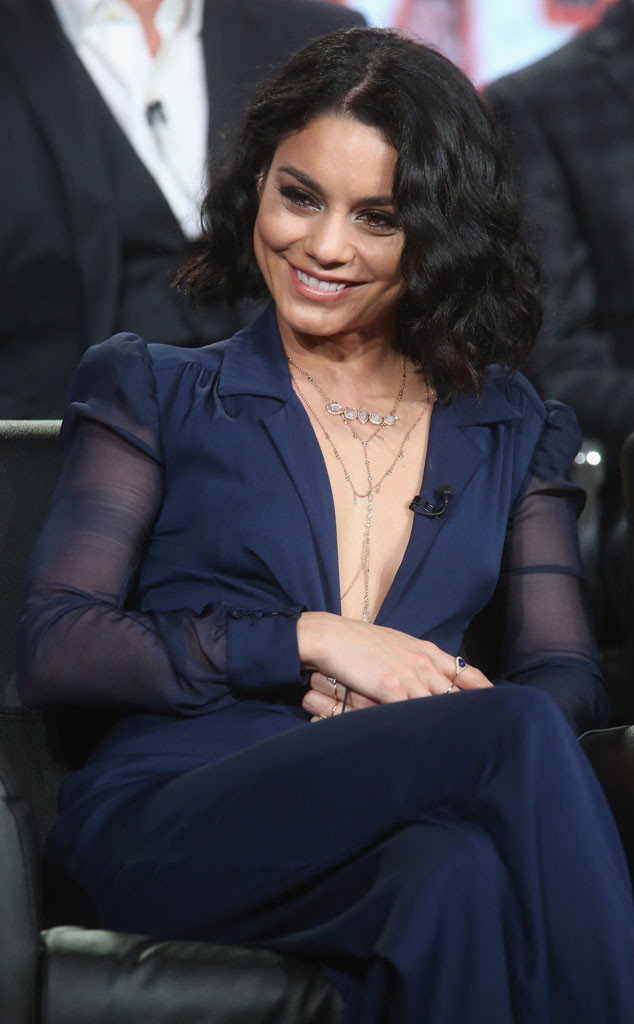 Frederick M. Brown/Getty Images
You loved her in High School Musical, you loved her in Spring Breakers, you loved her in every slideshow about Coachella fashion you've ever clicked all the way through, you loved her in Grease: Live—OK, you loved her in pretty much everything, and now you're probably going to love Vanessa Hudgens in her latest project, an NBC sitcom set in a world full of superheroes.
Yes, a sitcom about superheroes, starring one of your favorite musically inclined actresses.
E! News has learned that Hudgens is set to start in Powerless, a new comedy pilot about a normal person living in a city populated by DC Comics superheroes. Hudgens will play Emily Locke, an insurance claims adjuster who is NOT pleased with the disruptive antics of the superheroes living in her city and the destruction they leave in their wake. Emily loves helping people, too—that's why she loves her job at the insurance company, even if it is one of the worst insurance companies in America.