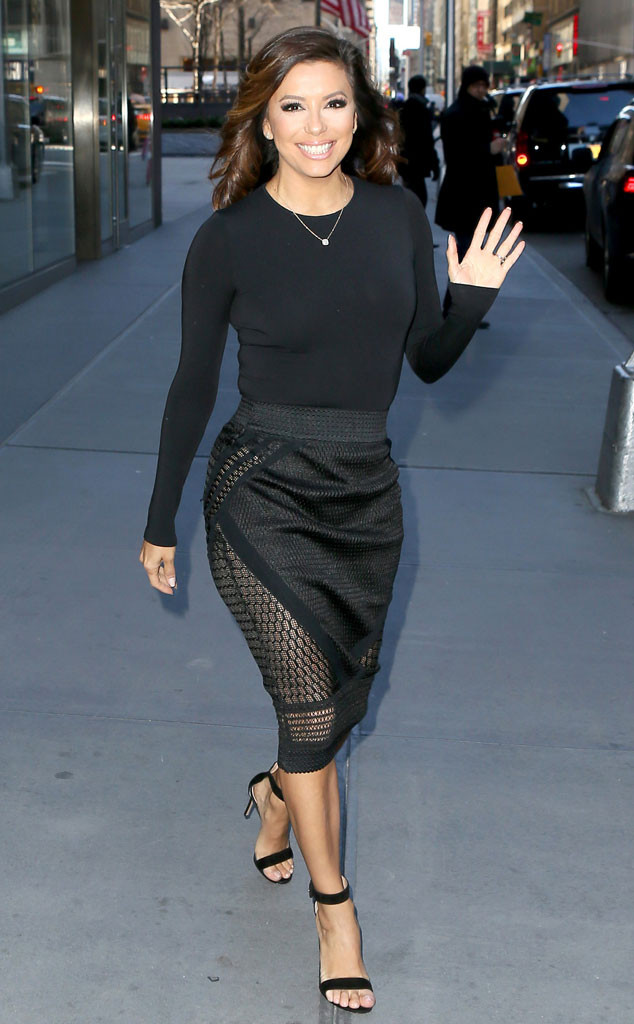 TYJA / AKM-GSI
Is there anything that Eva Longoria can't do?
She is an actress, producer, activist, lip sync expert, and now the sixth Spice Girl.
The Telenovela star has provided us with the twist on The Spice Girls' iconic hit "Wannabe" that we didn't even know we were, yes, desperate for. Because instead of going for bouncy Brit pop, Longoria tackled the tune in her character's character, showing us what the song would sound like telenovela-style, the Spanish-language soap operas being known for their flair for the mega-dramatic.