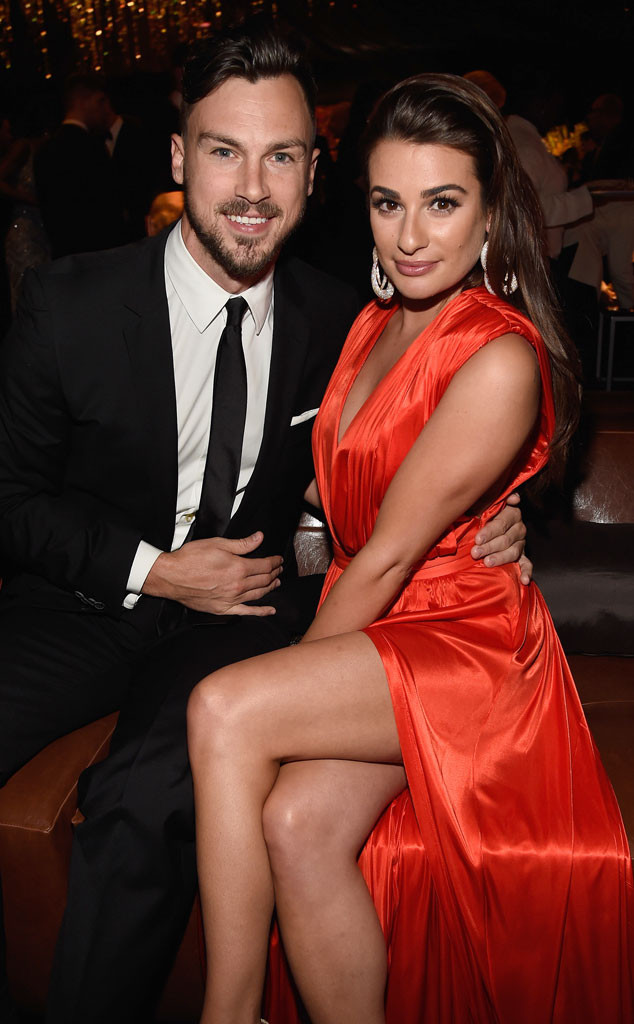 Kevin Mazur/Getty Images for InStyle
It has been a rocky romantic road for Lea Michele.
After nearly two years of dating, the Scream Queens actress and her boyfriend Matthew Paetz broke up. While the split is shocking news on its own, the nature of their breakup has incited even more questions, particularly for Michele herself.
According to a source close to the former couple, the 30-year-old aspiring model left the 29-year-old performer "all of a sudden and without warning" about two weeks ago. He is now refusing to speak with her or anyone else close to her, the source added.
"She got no reason or explanation for the split," the source told E! News.
The pair first met on the set of her music video for "On My Way" in April 2014 and were officially dating by that June. Three months later, they had moved in together, sparking rumors of a future engagement.
"She was also very supportive of him even when her friends were skeptical of him because of his past," the source continued. "Lea wanted to believe in love and wanted to believe the good in him. She didn't think he should be punished for his past."