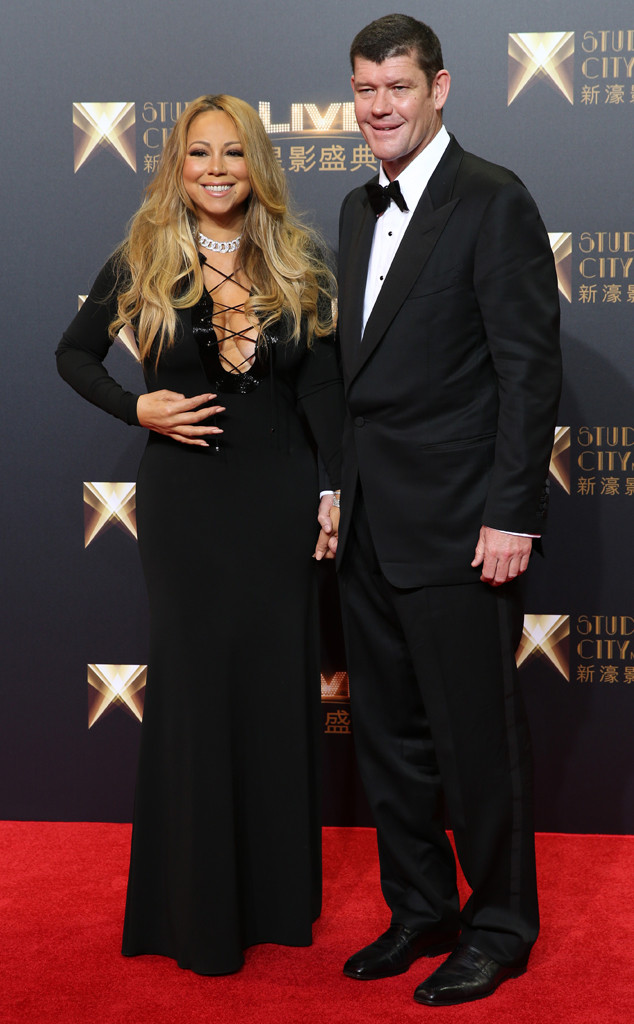 AP Photo/Kin Cheung
Mariah Carey is well on her way to tying the knot with James Packer.
The pop star recently revealed to E! News that—just one month after getting engaged to the Aussie business mogul—wedding planning has officially begun. But as for any specifics regarding the lovebirds' upcoming special day, Mariah kept her lips very sealed.
"I've picked a lot of things that I can't tell, but you've already seen the ring so POW!" she playfully teased while flaunting her massive 35-karat ring.
Given the 45-year-old's love of the finer things in life, we can only guess the "things" she's chosen are nothing short of absolutely glamorous.