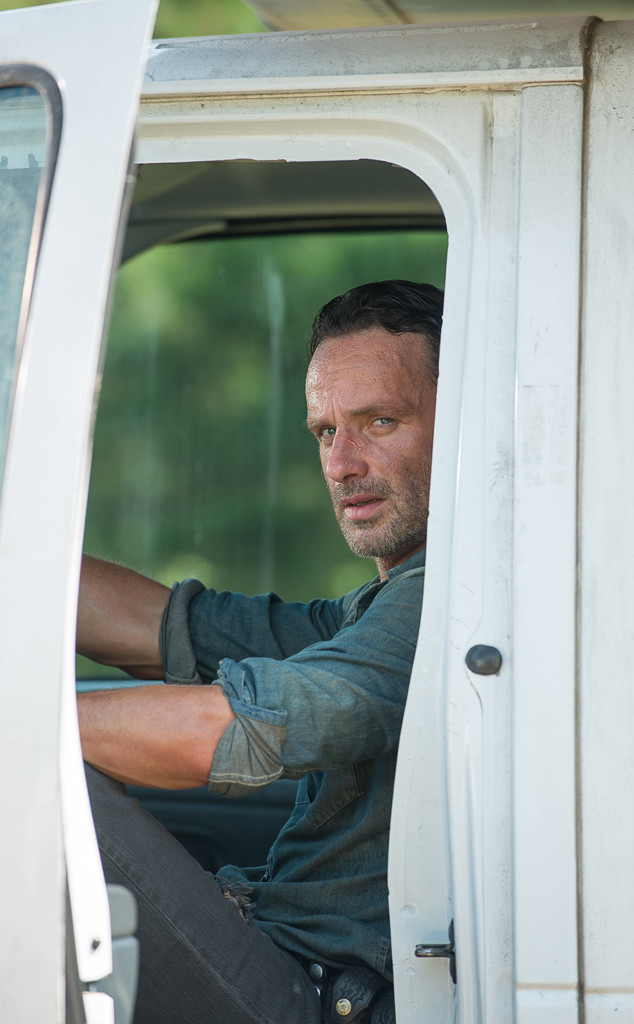 AMC
The Walking Dead went there. There being a romantic hookup between two fan-favorite characters. Warning, spoilers.
Rick (Andrew Lincoln) and Michonne (Danai Gurira) held hands, made out and then got it on. Like, full on naked getting it on. And then Jesus (Tom Payne) disrupted their cozy post-sex cuddles. In an interview with The Hollywood Reporter, Lincoln revealed Gurira had read the script before him and was acting "a bit strange."
"She said read the script. I sat there and screamed when I read it. I ran to her trailer, banged on her door and screamed, 'Why didn't you tell me?!' It's insane and I loved it! It is a strange experience because their relationship for so long—as friends and as actors—we've been playing a certain complicated, difficult, respectful and loving almost familial relationship," Lincoln said. "And to step through the portal into this new place was really trippy."