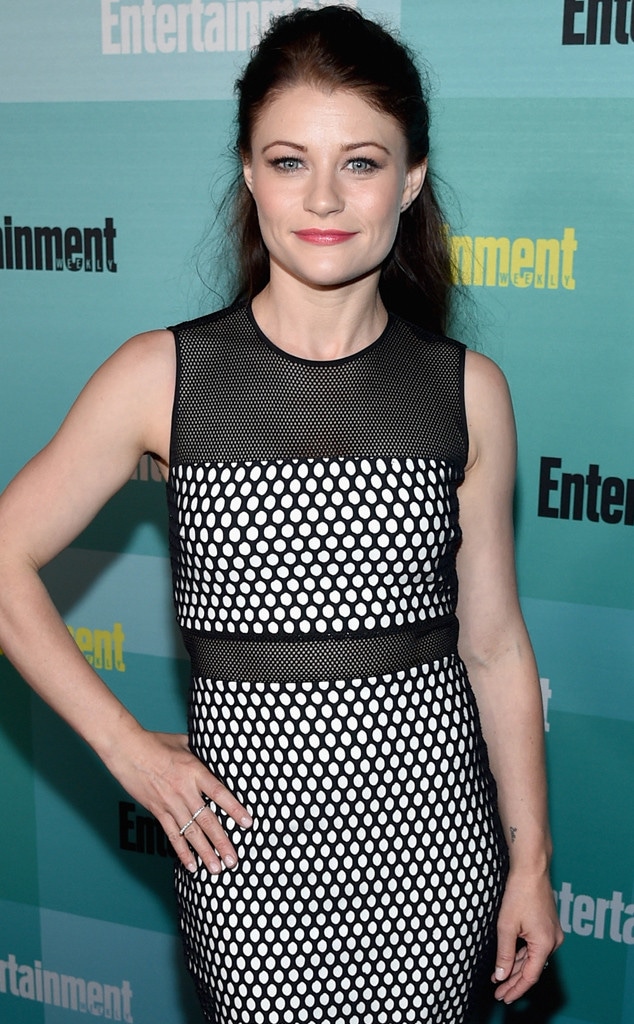 John Shearer/Getty Images
Emilie de Ravin is a mom!
The Once Upon a Time star welcomed her first child with boyfriend Eric Bilitch this weekend.
"Welcome to the big wide world!" the new mom wrote on Twitter Sunday evening. "Vera Audrey de Ravin-Bilitch born March 12th 2016. Couldn't be happier! So in love with our little girl!"
 Bilitch added, "Madly in love with our gorgeous girl. And her momma is the most wonderful woman on earth! Could not be happier!" 
De Ravin posted a heartwarming photo on Instagram of herself cradling her baby bump almost three weeks before giving birth and captioned the photo, "#truelove."
The actress, who plays Belle on the hit ABC show, revealed the news in early October when she tweeted her excitement. "I wanted to share some exciting news...me & @ericbilitch are expecting a baby!! 'Tis truly a dream come true and we could not be happier," the Remember Me star wrote.
Her beau retweeted her post and added, "Indeed! We are over the moon with joy! Could not be more excited to be starting a family with @emiliederavin."
The duo publicly confirmed their relationship after they were spotted walking the streets of Paris together in 2014. This is the first child for both de Ravin and Bilitch, and both mom and baby are happy and healthy.
Congratulations to the happy couple. We can't wait to meet your little bundle of joy!
Watch:
Emilie de Ravin and Robert Carlyle Married on "OUAT"