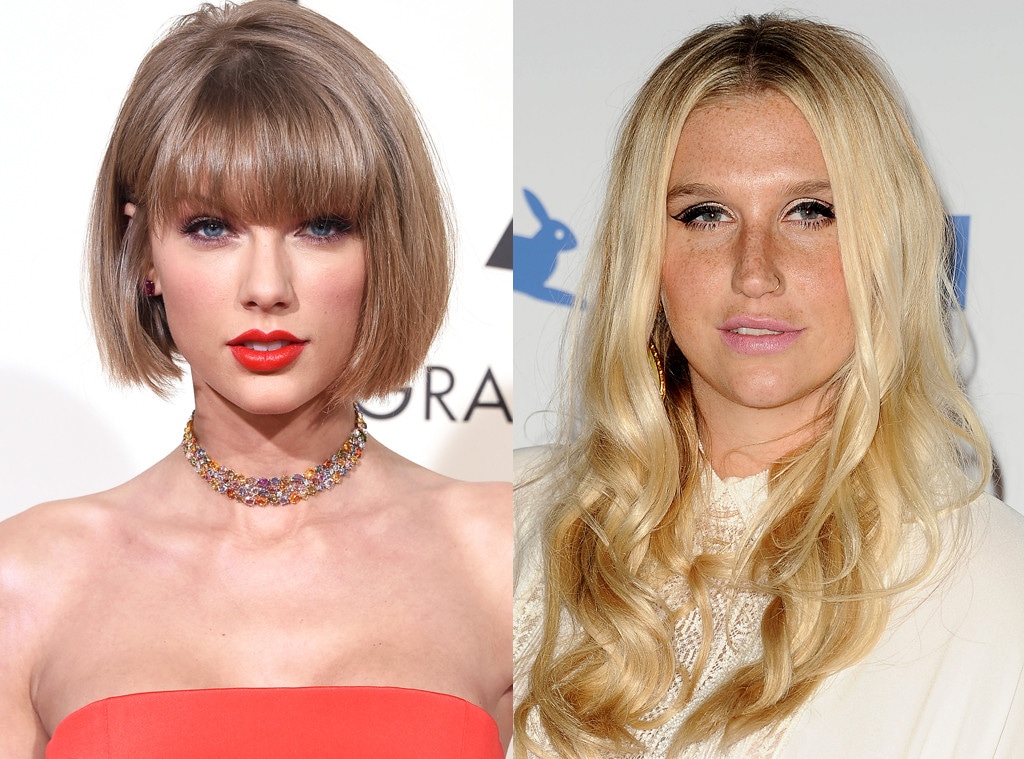 Getty Images
Add Taylor Swift to the long list of Kesha supporters.
Just a few short days after the "Tik Tok" singer faced a legal setback in her ongoing battle against Dr. Luke, one A-list star is stepping up in a big way.
"In a show of support, Taylor Swift has donated $250,000 to Kesha to help with any of her financial needs during this trying time," Taylor's spokesperson told E! News.
Kesha's mom also confirmed the news by tweeting, "Taylor Swift has just generously donated $250,000 to Kesha, as a show of support during this difficult time. AMAZING!!"
The news comes after several famous faces in the music industry spoke out in support of Kesha following her emotional day in court.
Kelly Clarkson, Ariana Grande, Lorde and Demi Lovato sent positive wishes to the singer on social media. Lady Gaga even commended her "bravery" as the trial plays out in the public eye.
"There are people all over the world who love you @KeshaRose," she shared on Twitter. "And I can say truly I am in awe of your bravery."
As part of her legal case, Kesha sought a preliminary injunction that would allow her to release music outside of Dr. Luke's purview. A judge denied the request Friday afternoon leaving the singer in tears. 
"As the Court recognized, Ms. Sebert [Kesha] has always had the ability to proceed with her career if she so chooses," Dr. Luke's lawyer said in a statement to E! News after the decision was made. "We remain confident that when all the facts are presented that Ms. Sebert's allegations against Luke will be shown to be completely false and were asserted solely to extort money and gain contractual leverage."
Despite the legal setback, Kesha remains grateful for all of her fans who continue to support her. As for her mother, she's more than impressed with Taylor's latest action.
"A persons wealth is not measured by what they have but by WHO they help with it. And Taylor Swift is a truly RICH PERSON. Thank you," she shared on social media. "Most important for Kesha, is that these beautiful, powerful women are standing behind her, letting the world see how powerful the truth is!"