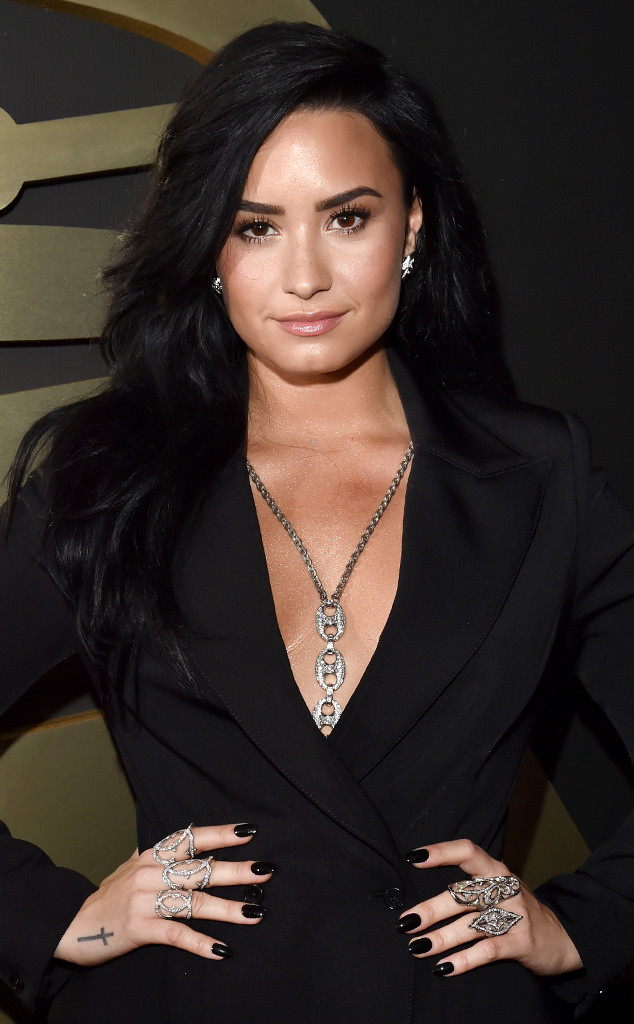 Lester Cohen/WireImag
Demi Lovato has a voice and she's not afraid to use it.
After showing her support for Kesha and her legal battle with Dr. Luke, the "Heart Attack" singer spoke freely and honestly about women empowerment in a series of tweets early Sunday morning.
"Frustrating to see women come forward with their past only to be shot down, not believed & disrespected for their bravery in taking action," she shared with her 34 million followers. "Happens way too often. I'm ready for women to be taken just as seriously as men."
She continued, "Someone tell me why anyone would ever feel brave enough to come forward if they are most likely to be ignored or called a liar? I'm also ready for self-proclaimed feminists to start speaking out or taking action for women's rights."
The messages come just a couple of days after Kesha was overcome with emotion in the courtroom after a judge denied her request for a preliminary injunction that would allow her to release new music outside of Dr. Luke's purview.
Fans of the "Tik Tok" singer immediately got #FreeKesha to trend on social media for several hours as stars including Lady Gaga, Ariana Grande, Lorde and Kelly Clarkson voiced their support online.
While Demi didn't directly address Kesha's legal battle in her latest tweets, it may have propelled the artist to speak out on women empowerment and educating followers on what it entails.
"Women empowerment is using your voice to help the voiceless women be heard. Women empowerment is taking action now, not when it's convenient," she explained. "Women empowerment is leading other women to make actual changes in our society. Women empowerment is tweeting at 2:30 am knowing the consequences of these tweets and not giving a single f--k."
We told you she was fired up! But wait, there's just one more thing. Demi isn't just rooting for women. She's supporting "equality" for everyone.
"Okay I'm really tired.. Going to bed," she concluded during her early morning posts. "Love you all. #equalityforALL (not just women)."