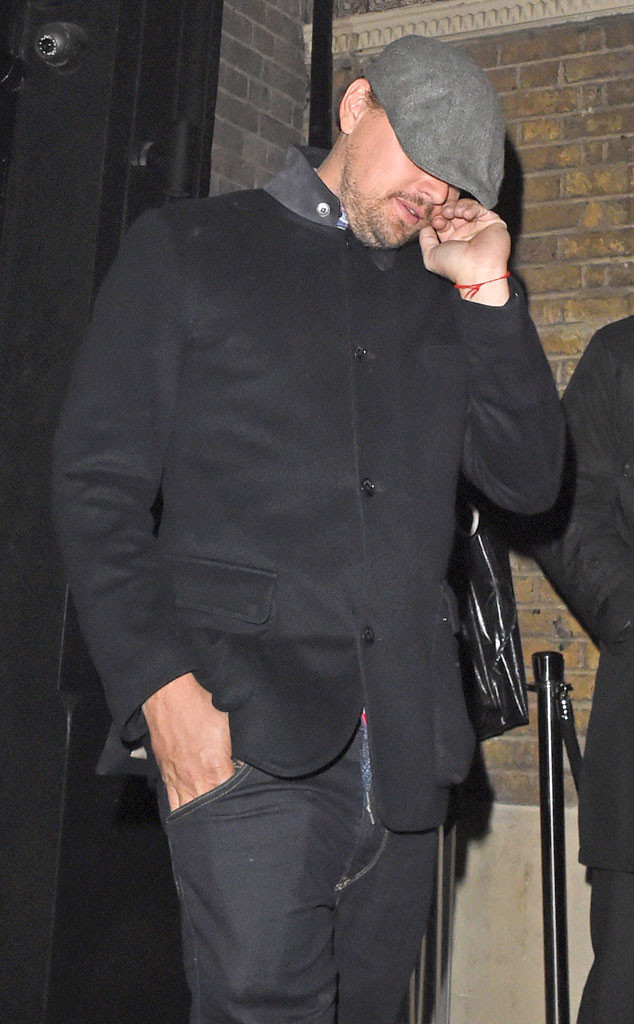 Splash News
Around this time next week, Leonardo DiCaprio could be celebrating his very first Oscar win.
But first, it's time to do a different kind of celebrating.
The 41-year-old was photographed in central London on Sunday just after 3 a.m., leaving the Toy Room nightclub with three unidentified women. A vehicle was waiting for them and DiCaprio waited for the three to get in before climbing inside himself, a source told E! News. They drove off without saying a word.
DiCaprio wore a black jacket and matching pants, gray cap and a red string bracelet he's been sporting for months.