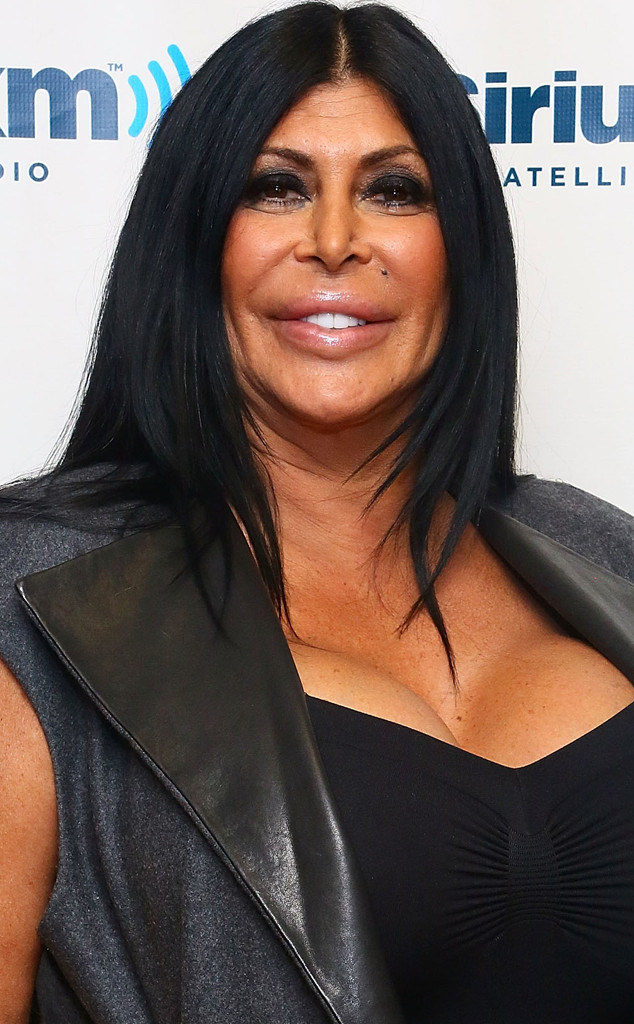 Astrid Stawiarz/Getty Images
Not all of Angela "Big Ang" Raiola's Mob Wives co-stars are reportedly welcome at her memorial services.
The 55-year-old niece of Salvatore Lombardi, aka Sally Dogs of the Genovese crime family, died Thursday after a long battle with cancer. Visitations for her are being held in New York over the weekend, while her funeral is set to take place in a Catholic church in the city Monday.
A source told E! News Sunday Mob Wives stars Brittany Fogarty and Karen Gravano were told "it's not a good idea" to attend any of the services. This is because of their dads' past cooperation with authorities, E! News has learned.
The source did not specify who said this to them. Big Ang's rep had no immediate comment.
"It's just years of history between the fathers," the source said, adding, "It's a shame but they understand to a point. No one wants to have conflict at a funeral."
The source said Karen and Brittany will make separate plans to pay respect to Big Ang on their own.