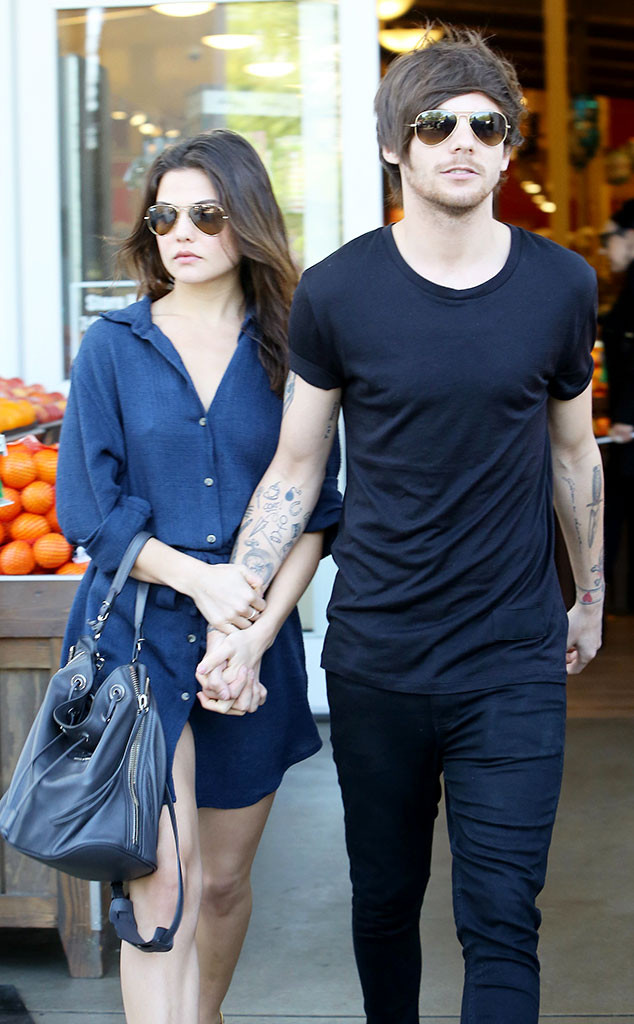 X17online.com
PDA alert!
Louis Tomlinson was spotted with rumored girlfriend Danielle Campbell in Los Angeles Saturday. The two were photographed walking and holding hands, with the actress holding on to him with both of hers, while out shopping at a branch of the high-end supermarket chain Bristol Farms.
The 24-year-old British One Direction singer sported a black T-shirt and matching skinny jeans and the 21-year-old star of the show The Originals wore a navy shirtdress. Both wore sunglasses.
The two were also photographed grocery shopping last month.