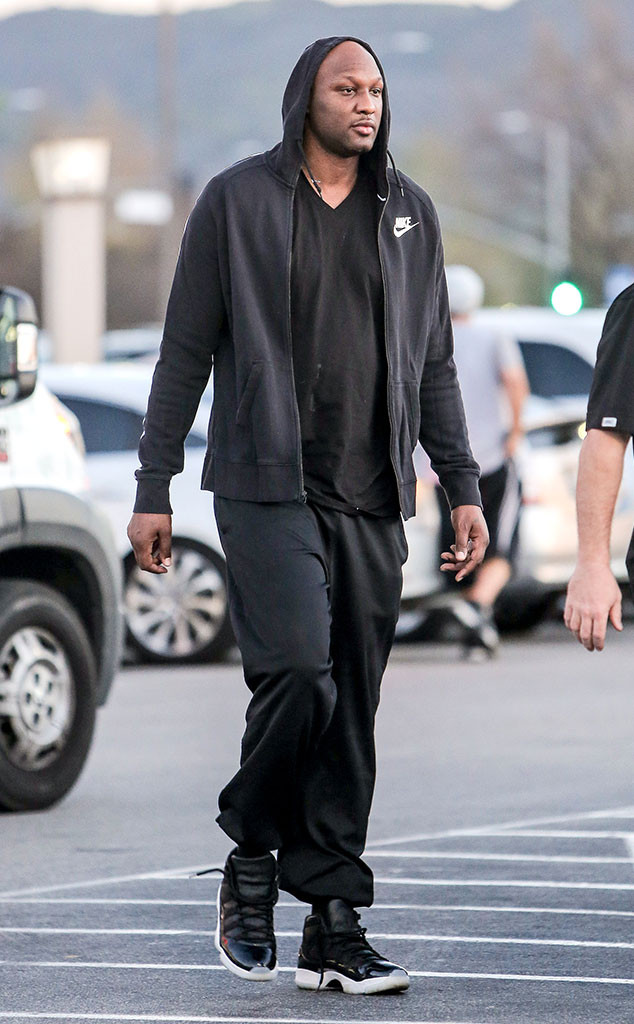 Borisio/SAA/INFphoto.com
Lamar Odom is continuing to make progress one step at a time.
Almost one week after traveling to New York City with the Kardashian family for his first major public appearance, the athlete made a far easier trip when he headed to the local grocery store this past Friday.
The former Los Angeles Lakers star was spotted entering the business in Calabasas, Calif., where he was joined by a friend.
Wearing a black Nike sweatshirt with matching sweats and sneakers, Lamar looked like an ordinary shopper (well maybe just a little taller than the rest) as he picked up a few items.
While Khloe Kardashian didn't appear to be a part of this quick trip, there is no question that the Keeping Up With the Kardashians star has been by her man's side.