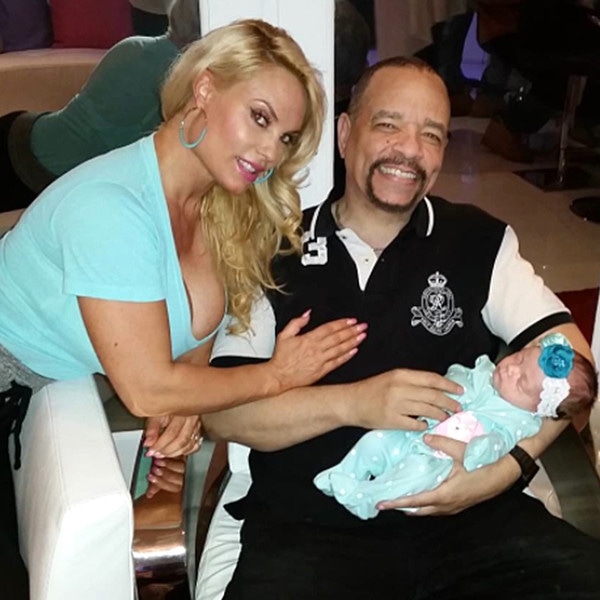 Instagram
Introducing our newest celebrity blogger, Coco!
The talk-show host, fitness enthusiast and reality star just welcomed her first child with husband Ice-T. Lucky for us, she's documenting her motherhood journey in several blog posts exclusively for E! News.
Take a look at how the Ice & Coco star is enjoying life with her baby girl, Chanel.
If I had to, I would be pregnant for the rest of my life. Even with the downs and lows of it, I just loved being pregnant and having something growing inside of me.
I actually kind of got depressed the last week of my pregnancy. I figured out that I wasn't going to be pregnant and I really liked the fact that she was moving inside of me and I could support her and protect her in my belly.
I was just so upset that I couldn't spend more time with her because I didn't get an actual baby bump until the last trimester and I could have easily gone way longer just knowing that she was in there and having conversations with me on a spiritual level. It was going to end and I was kind of depressed and didn't want it to happen.
I got over it though. Once I had her, that went out the door completely but I continued to rub my stomach for a month after because it was an automatic thing.
The way Ice and I move with our dogs and now Chanel, we already have a family posse that we travel with and it's going to get a little hard once Chanel starts walking.
I'm completely satisfied with my little family right now. I love it. A second child doesn't even come to mind because I'm all about her. I have to say baby Chanel is like my one and only. I can say that.
I'm looking forward to the continuation of this bonding. Not only am I bonding with Chanel and she's bonding with me, I'm bonding with Ice. It's just this whole family bonding in a totally different way than I expected.
I already love and cherish Ice, but now I love and cherish Ice in a total father way. I see him with Chanel and I just melt because they love each other and for the next year I want to build a bond for us.