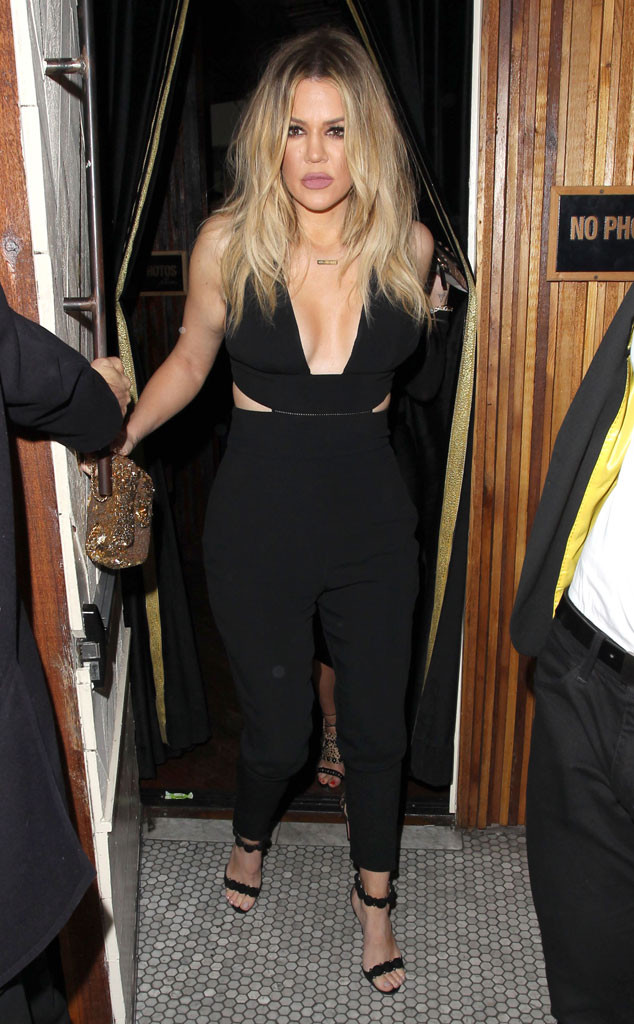 Thumbs42/FAMEFLYNET PICTURES
It is unconfirmed who Khloe Kardashian is talking about in her latest Instagram post, but whoever it is has made her very upset.
The 31-year-old Keeping Up With the Kardashians star posted on her page Saturday a long, cryptic message referencing "toxic people," without naming anyone. Mom Kris Jenner, 60, regrammed her message, adding, "#proudmama #love #choosehappiness."
Khloe's post included a graphic containing the words "You never really see how toxic someone is until you breathe fresher air."
"Let me remind you that we don't need anybody's approval to be happy in life," she wrote. "It's on you to validate and accept your version of happiness. Take the control back."