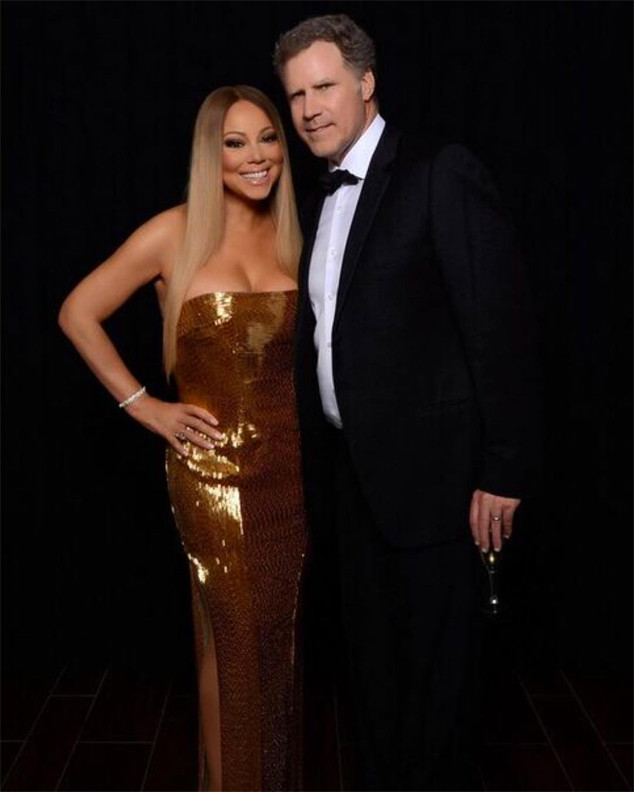 Instagram
We don't know how to put this, but they're both kind of a big deal.
Mariah Carey got a special visit from none other than funnyman Will Ferrell Friday at her Las Vegas show, Mariah #1 to Infinity, at Caesar's Palace. The pop queen posted on her Instagram page photos of the two and a group shot showing them with several members of her crew and the actor's wife, Viveca Paulin.
"Shake and bake!! Thank you for coming to my show last night!! #elf forever!!" Carey wrote, alongside a photo of her standing with Ferrell.
The singer sported a strapless, gold, glittering gown, while the actor looked sharp in a black tux.
She also shared a pic of herself wiping Ferrell's face with a tissue.
"MC #beautyschooldropout gives #willferrell a touch up," she wrote.