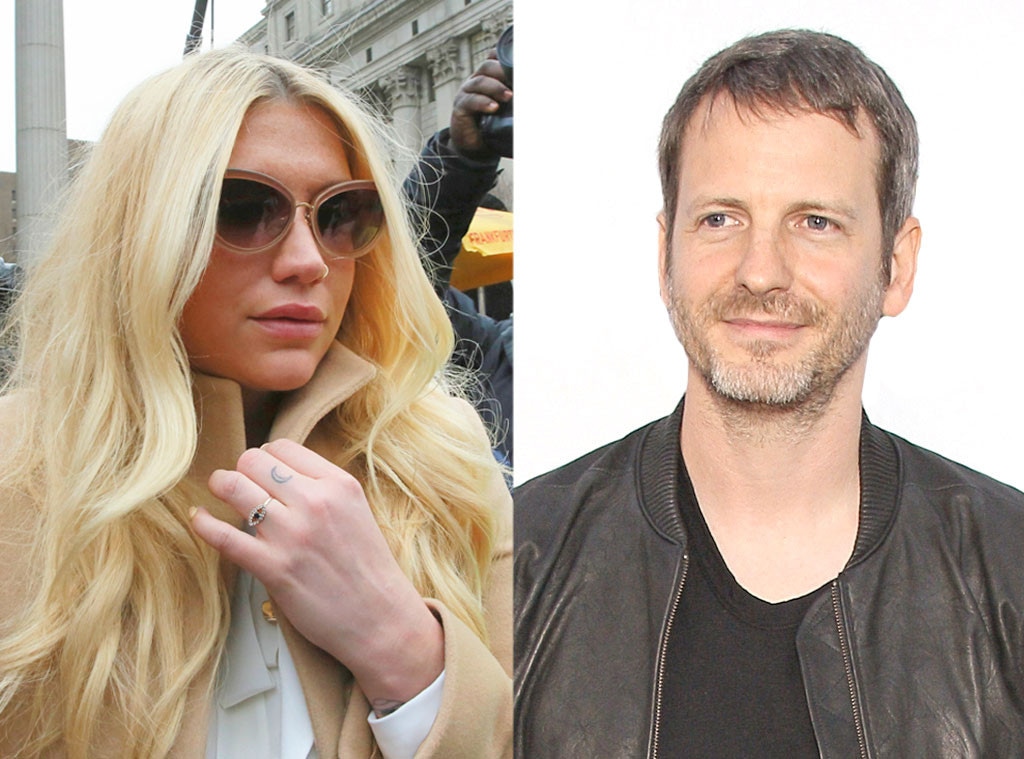 AP Photo; Getty Images
A New York court's ruling today that Kesha can't legally record music (that is, if she wants to make money from it) for anyone other than Dr. Luke's Sony-owned Kemosabe label is more than just a business setback.
"You're asking me to presume an entity like Sony, who is in a competitive position...will not want to make money on their investment," New York Supreme Court Judge Shirley Kornreich reportedly said in delivering her ruling, responding to Kesha's argument that the record company was "setting her up to fail" by insisting she stick with them.
The judge had perfectly sound precedent to stand on when she refused to let Kesha break the confines of her contract, but could you imagine a judge ruling that you can't do your job for anyone other than the boss you've accused of sexual assault?
For the record, Dr. Luke, the mega-producer whose real name is Lukasz Gottwald, has not been charged with any crime and he has called the lawsuit that Kesha filed against him alleging sexual assault and battery, gender violence and sexual harassment entirely defamatory.
"We are pleased with the Court's decision from the bench fully denying Ms. Sebert's motion for a preliminary injunction. As the Court recognized, Ms. Sebert has always had the ability to proceed with her career if she so chooses," his attorney, Christine Lepera, said in a statement obtained by E! News Friday.
"We remain confident that when all the facts are presented that Ms. Sebert's allegations against Luke will be shown to be completely false and were asserted solely to extort money and gain contractual leverage."
But while this remains a He Said vs. She Said scenario in court, as the civil battle that began when Kesha first filed suit in October 2014 rages on, it's more than Kesha's immediate fans who are hoping that she can at least get the consolation she's seeking when it comes to her career.
Hence the #FreeKesha movement taking shape. And then there was the other hashtag that made the rounds: #SonySupportsRape.
Because though Kesha was seeking a contractual reprieve, she's really fighting for the ultimate freedom—freedom from oppression. That can come in many forms—from another person, from a government, from within—and a look at Kesha outside the context of this lawsuit (pretty white pop star) doesn't exactly scream oppressed.
But she's no different than any woman who'd like to go to work with the expectation that she's not going to be harassed, objectified, or otherwise treated unfairly, and then feels pressure to put up with whatever comes her way, to roll with the punches.
In an October 2013 New Yorker story, when asked about his reportedly strained relationship with Kesha after her "Die Young" was taken off the radio in the wake of the shooting in Newtown, Ct., and she tweeted, "I Understand. I did NOT want to sing those lyrics and I was FORCED to," Dr. Luke is said to have shrugged and replied, "I haven't heard from her in a while."
It's not as though men are never harassed, or that women are always harassed, but the sort of ringer that Kesha is going through is an especially public example of why 68 percent of sexual assaults are never reported to authorities (according to the Rape, Abuse & Incest National Network).
"I know I cannot work with Dr. Luke. I physically cannot. I don't feel safe in any way," Kesha stated in her request for the injunction that would have allowed her out of her obligation to make six more albums for Sony. Meanwhile, Sony/Kemosabe have said that she's free to record without Dr. Luke being present.
The "Tik Tok" (co-produced and co-written by Dr. Luke) singer has been accused of making up her version of events in order to get out of her contractual obligations. But why? Because it's such an easy thing to fake and then prove? Because a person who makes those accusations never has to deal with any scrutiny, from the courts, the media, the public?
It took 50 women coming forward before Bill Cosby saw a criminal charge, so it's pretty evident how lonely a fight it can be when there's only one of you.
Lady Gaga and Madonna have both spoken out in recent years about being victims of a past sexual assault (each breaking her silence on The Howard Stern Show, coincidentally), both suggesting that they just didn't want to deal with any additional trauma that reporting it would bring.
"It's just not worth it," Madonna told Stern. "It's too much humiliation."
"I went through some horrific things that I'm able to laugh [at] now, because I've gone through a lot of mental and physical therapy and emotional therapy to heal over the years," Gaga told Stern in December 2014. "My music's been wonderful for me. But, you know, I was a shell of my former self at one point [after the assault]. I was not myself. To be fair, I was about 19. I went to Catholic school and then all this crazy stuff happened, and I was going, 'Oh, is this just the way adults are?'...I was very naïve."
Gaga was among the artists who tweeted their support for Kesha after the court's ruling today, writing, "There are people all over the world who love you @KeshaRose. And I can say truly I am in awe of your bravery." Iggy Azalea, Ariana Grande, Kelly Clarkson (who has worked with Dr. Luke) and Sara Bareilles also offered kind words. (Gaga and Diane Warren are nominated for a Best Original Song Oscar for "Til It Happens to You," from the 2015 documentary The Hunting Ground, about rape on college campuses.)
"I have nothing left to hide. I did this because the truth was eating away my soul and killing me from the inside," Kesha wrote on Instagram earlier this week in anticipation of today's hearing. "this is not just for me. this is for every woman, every human who has ever been abused. sexually. emotionally. mentally. I had to tell the truth. so the outcome will be what it will be. there's nothing left I can do. it's just so scary to have zero control in your fate. but this is my path this life for whatever reason.... #Friday.
"My instinct is to do the commercially reasonable thing," Judge Kornreich said Friday.
But it won't just be business as usual come Monday.