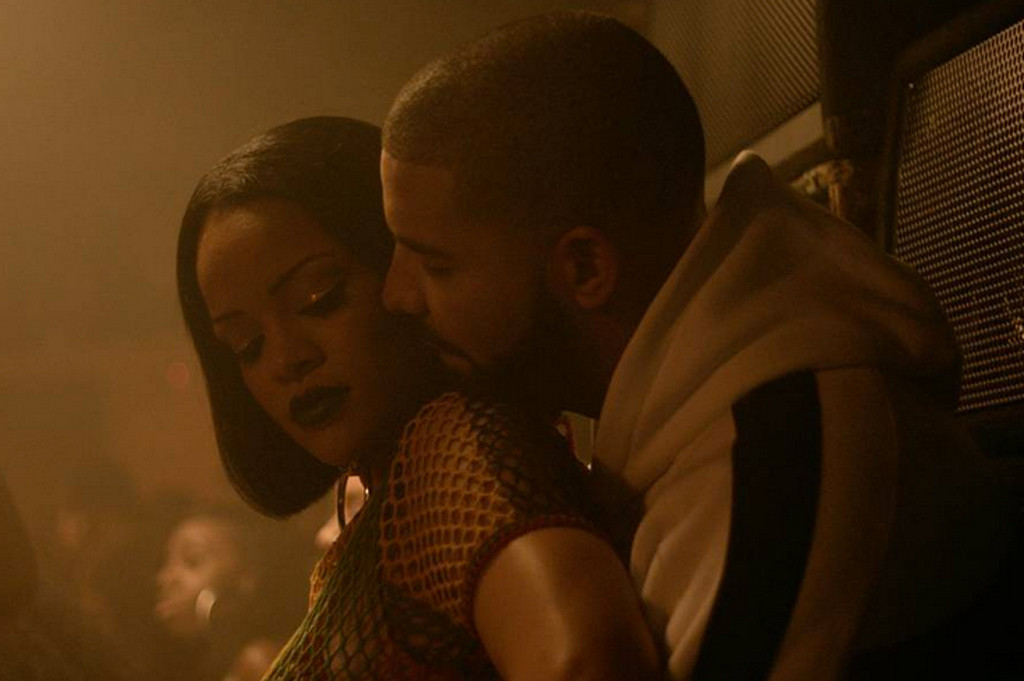 RihannaVEVO
You better brace yourselves...
Rihanna just dropped the teaser for her upcoming "Work" music video with Drake, which will drop on Monday, and it's the hottest thing we've seen in a very, very long time.
Not only does the former couple reignite our belief that they may eventually end up together again someday (and finally give Beyoncé and Jay Z a run for their money), but the bad gal also shows off her enviable "Pour It Up"-esq twerking skills, both on her own and while dancing upon Drake...and by dancing, we mean full-blown shakin' dat a$$ and backin' it up on the "Hotline Bling" rapper.
The teaser also reveals that there will be plenty of booze and booty poppin' involved in the video as well as Rihanna, dancing with herself in a mirror while wearing a fishnet dress with a thong underneath.
So basically, we're already expecting this to be the sexiest video of 2016, and it might just make up for Rih's cancelled show at the 2016 Grammys this year.
Just hours before she was set to hit the stage, the singer was forced to back out of her 2016 Grammys performance due to bronchitis. Her rep issued a statement to E! News, saying, "Based on Rihanna's examination, after Grammy rehearsal today, Rihanna's doctor put her on vocal rest for 48-hours because she was at risk of hemorrhaging her vocal chords. The antibiotics she has been on for 3-days did not kill the infection adequately therefore she cannot perform safely." 
She also tweeted an apology about the cancellation: "#NAVY so sorry I couldn't be there ..... Thanks Grammys and CBS for your support tonight."
Of course we could never hold it against her, and the debut of this video will surely make that much easier. Never thought we'd say we can't wait for a Monday!