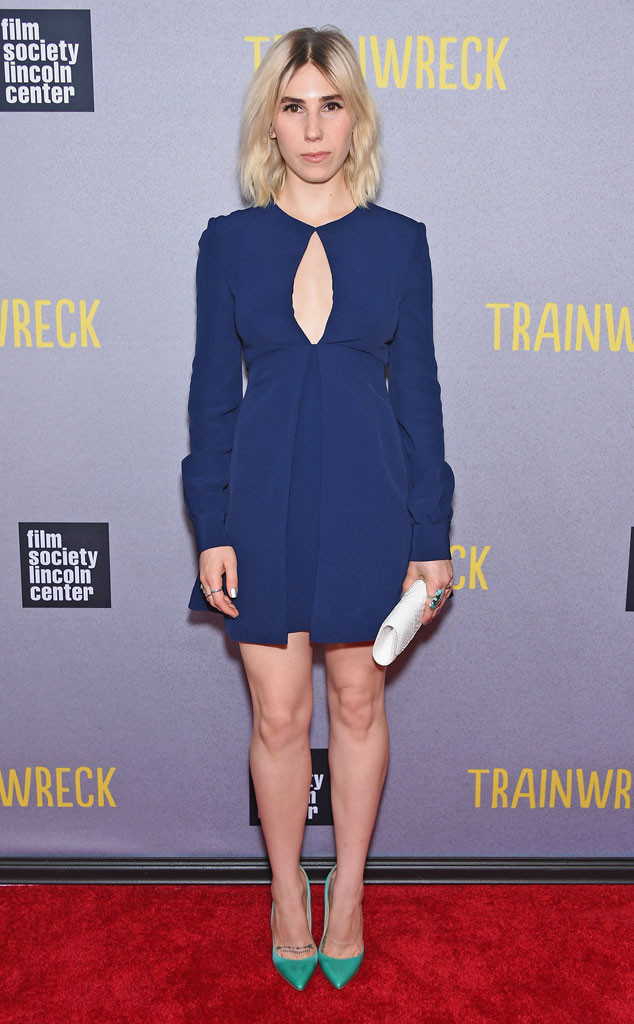 Dimitrios Kambouris/Getty Images
Zosia Mamet portrays the no-nonsense, ambitious and eccentric Shoshanna Shapiro on Girls—just the type of woman her 12-year-old self might have needed to see all those years ago.
The 28-year-old evolving actress is a comedic force to be reckoned with on screen, but over a decade ago, a major force in her life was the mirror.
In a personal essay for Glamour, the star revisited a photo of her childhood self she had recently received from a fellow elementary school peer. The reflection haunted her.
"There I was, 12-year-old me, clad in my plaid school uniform, sitting front row, pretending to smile. If you saw that picture, you might think, 'There's a cute little girl; I'm sure she's happy,'" she described for the magazine.
"But when I saw it, emotions flooded through me. I remembered how desperately unhappy I felt there. I was bullied. I didn't have any friends. I thought a boy would never look at me. I hated myself, and I really hated my body."