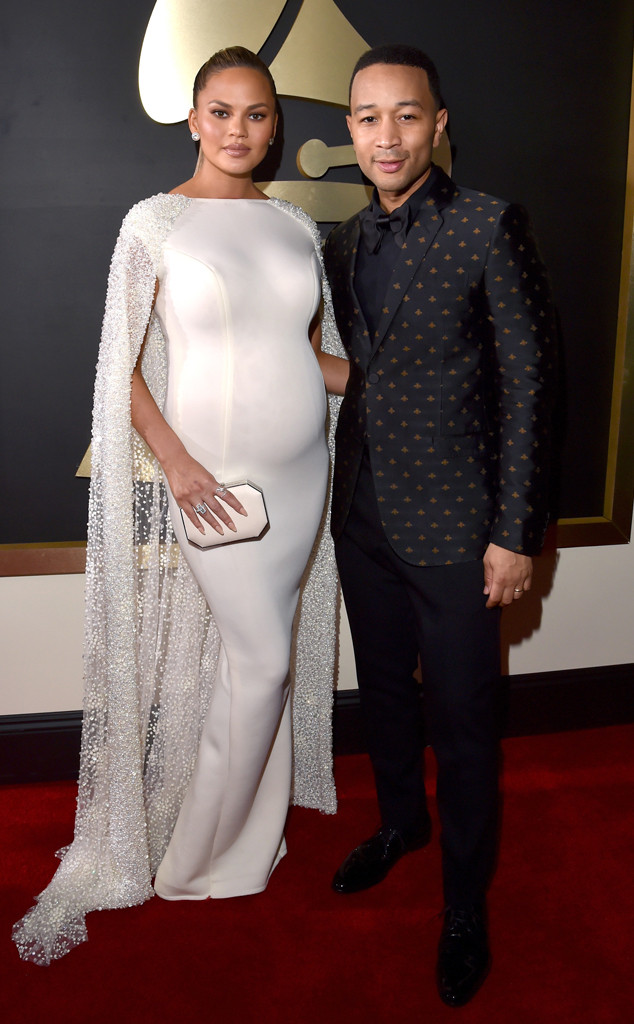 Lester Cohen/WireImage
Chrissy Teigen and John Legend have been one busy couple lately!
From attending the NAACP Image Awards and the Grammys last week in Los Angeles to hitting parties in both New York and Miami to celebrate Teigen's appearance in Sports Illustrated's 2016 swimsuit issue with a performance by John at a Ted Talk in between, they've actually been all over the place.
But much to Chrissy's mom, Vilailuck Teigen's (and the couple's dogs') delight, they finally touched back down in L.A. on Friday, and their adorable excitement to be home was all captured on Instagram.