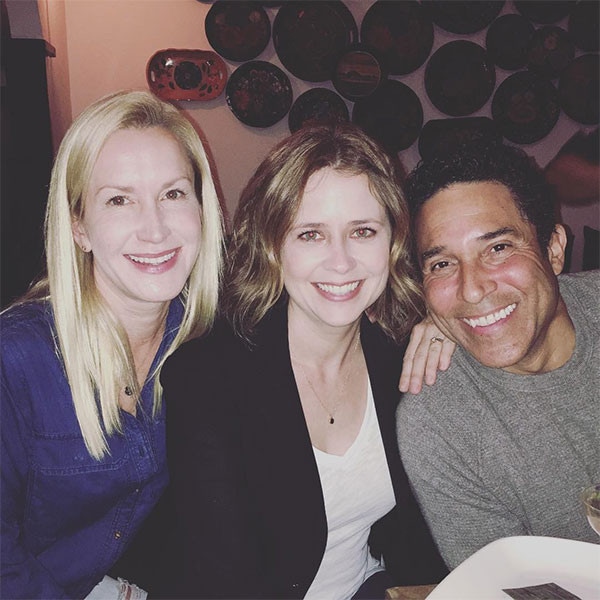 Instagram
It's another Dunder Mifflin reunion!
Jenna Fischer, 41, who played office administrator Pam Beesly on the hit NBC comedy series for all nine seasons, recently had dinner with Angela Kinsey, 44, who played senior accountant Angela Martin, and Oscar Nuñez, 57, who played chief accountant Oscar Martinez. Fischer posted a photo of the three on her Instagram page Thursday.
"Hey West Coast, sorry I can't watch You, Me and the Apocalypse live with you tonight but I'm at dinner with these jokers!" she wrote, referring to her current NBC show.
Last September, Fischer reunited with Kinsey, Kate Flannery, 51, and Ellie Kemper, 35. The four women recreated a photo they took at Fischer's bachelorette party in 2010. She married screenwriter Lee Kirk that July.
In 2014, Kinsey, Nunez, Fischer and fellow former The Office cast member John Krasinski, 36, who played the latter actress' love interest Jim Halpert, attended co-star Brian Baumgartner's wedding.
Watch:
Angela Kinsey Closes Up "The Office"