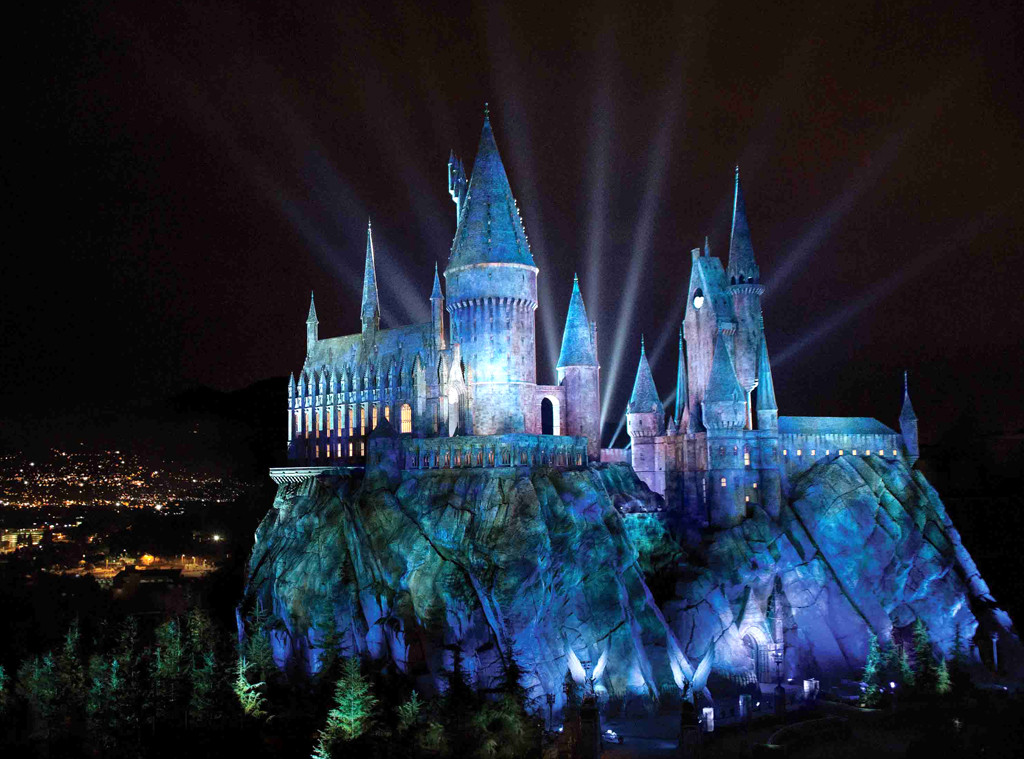 Universal Studios
If you couldn't make it all the way to England to dine at the Great Hall last Christmas, perhaps you can scoot your buns over to Hollywood, California for some more Harry Potter magic. We're talking about The Wizarding Word of Harry Potter at Universal Studios. Forget Disneyland, the new happiest place on earth is this joint. Aside from a handful of attractions, The Wizarding World of Harry Potter, according to Eater, offers both a restaurant and bar where you can drink and dine just like your favorite characters. The site notes, the restaurant, named Three Broomsticks, will serve British food but will also offer American-style meals for breakfast. Some of the menu items we can look forward to at Three Broomsticks?
We're really feeling a solid make out sesh with that "Beef Sunday Roast." Are you kidding me? Who doesn't want to stuff their face with prime freakin' rib, veggies and mashed potatoes!? For the vegetarians out there, don't worry. Harry Potter feels for you all. Order the "Vegetable Entrée" or the "Eggy Bread" sans bacon. When you're stuffed out of your gourd, Eater mentions Hog's Head Pub is another great stop to check out. Just like at Three Broomsticks, the pub serves—you guessed it—Butterbeer. Don't worry, though, if that's not your jam, all sorts of Potter-themed cocktails, beer and more will be on hand as well. 
Sadly, The Wizarding World of Harry Potter will not be open until April 7. Until then you can take an interactive peep on their website to get excited about what's to come. 
Will you be making the trip to Hollywood to wine and dine Harry Potter style? Tell us your plans in the comments! 
Harry Potter stars remember Alan Rickman