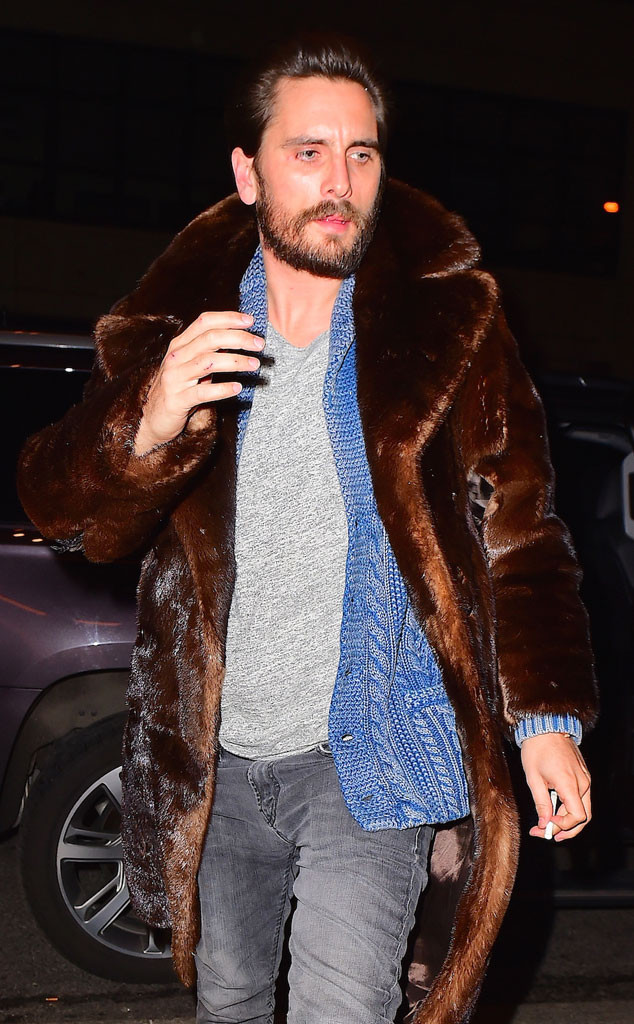 Splash News
Scott Disick has hit another rough patch.
Kourtney Kardashian's ex-boyfriend, who seemed to be turning his life around after a lengthy stay in rehab, has fallen off the wagon, E! News has exclusively learned. The Keeping Up With the Kardashians star was supposed to go to New York Fashion Week but hasn't kept any of his plans.
"Scott is still in New York, and he's a mess again," a source tells E! News. "From the minute he touched down, he's been a trainwreck. All anyone can assume is that he met up with the wrong people—people who don't really care about his well-being—and one drink led to another which led to another."
Scott's newfound friends don't seem to have his best interests at heart, which is the root of the problem according to our insider. "None of these people give a damn if he's healthy or not," the source adds. "They just want to party. Scott's back to spiraling."
The father of three was spotted out in New York City Tuesday night looking a little worse for wear, which is probably a result of his partying ways, another source tells us.