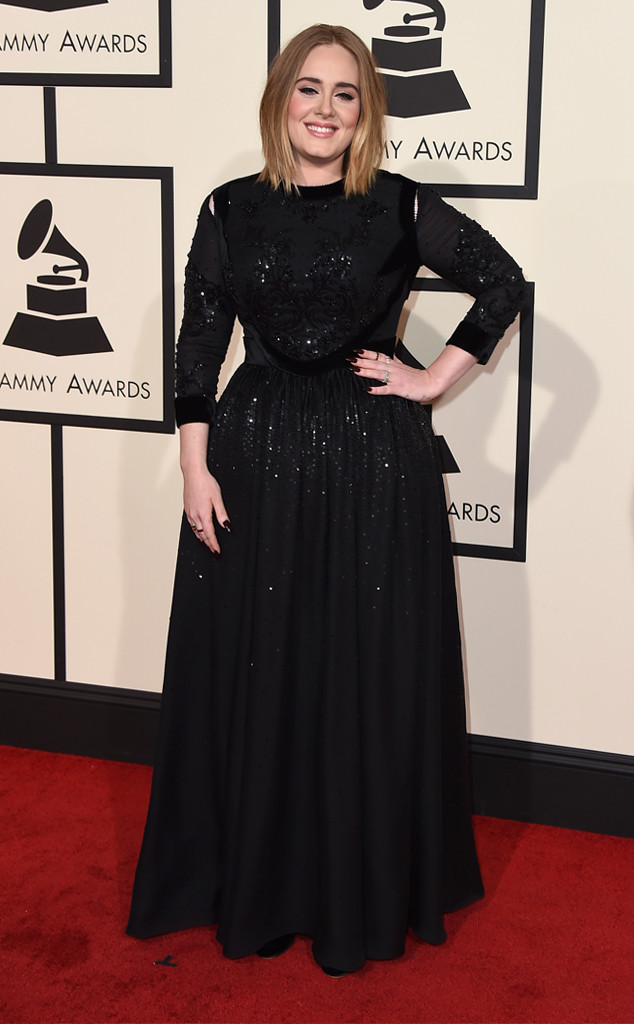 Jordan Strauss/Invision/AP
Even a ten time Grammy winner like Adele is capable of a musical blunder—and she'll happily admit it.
The "Hello" singer's appearance on the Grammy stage Monday marked her official return to the American awards cycle. Though a highly anticipated reunion, her rendition of "All I Ask" off her third studio album, 25, left viewers asking a lot more questions. What was that strange guitar noise? Was there something wrong with the mic? Why did Adele sound off?
After elaborating on the mishap later in the evening on her Twitter—"the piano mics fell on to the piano strings, that's what the guitar sound was"—the mom of 3-year-old Angelo joined Ellen DeGeneres to reflect on the imperfect performance.
"I heard it straight away and I wanted to turn," she told the daytime talk show host. "I knew what it was because in rehearsal on Saturday they were like, 'We're going to double mic the piano just in case one doesn't work' and I knew where the mic was and I wanted to turn around and lift it up, but I froze."