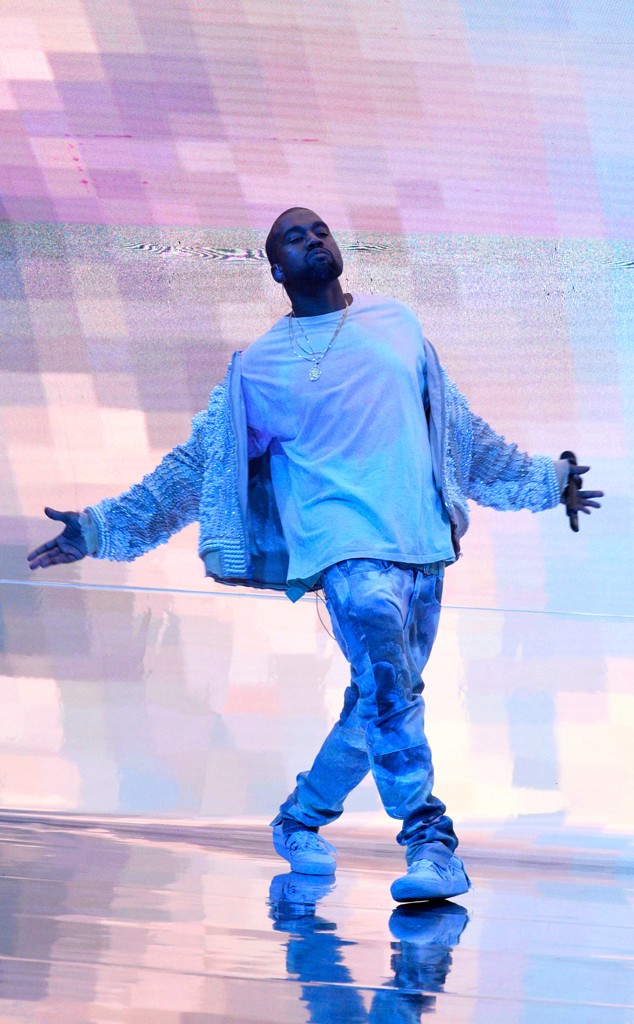 Dana Edelson/NBC
Kanye West's appearance on Saturday Night Live sure was explosive in more ways than one.
Just a few days after serving as the musical guest for the late-night series, a new audio clip has been posted where fans can hear the rapper voicing his frustration and anger backstage.
"Look at that s--t, they took my f--kin' stage off SNL without asking me and now I'm bummed," he is heard saying in audio obtained by Page Six. "Now I ain't gonna do this, we're breaking the mother f--king Internet."
In his lengthy rant, he also describes Taylor Swift as a "fake ass" and swears he's "50 percent more influential than any other human being."
"Don't f--k with me. Don't f--k with me! Don't f--k with me!" he yelled in a clip described by Page Six as "uncensored." "By 50 percent, dead or alive, by 50 percent for the next thousand years. Stanley Kubrick, 'Ye." You can listen to the tape below.