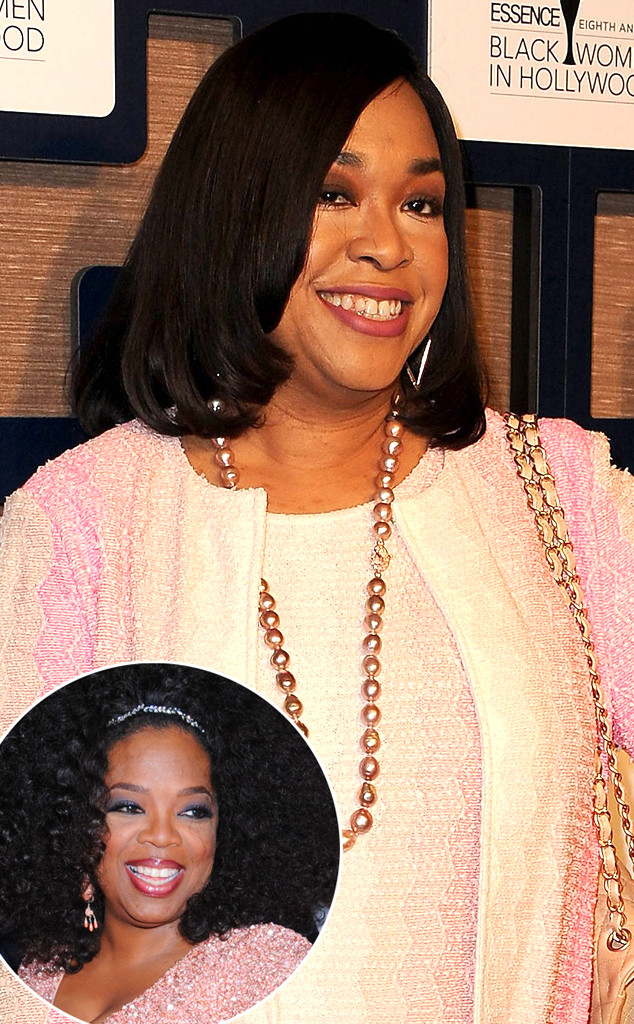 Scott Kirkland/PictureGroup
Could it be? Is there a new reigning queen of advice?
Oprah Winfrey may have been holding court over her faithful constituents for decades now, but it seems like she's got some pretty stiff competition: Shonda Rhimes.
The writer/producer/creator extraordinaire is obviously better known for her amazing and addicting contributions to Thursday night television (Olivia Pope and Annalise Keating among them), what with her uncanny ability to churn out endless episodes of drama. But lately she's been stepping into a whole new role; one of, shall we say, spiritual guru.
It all started with her recent book, Year of Yes. It's basically a step-by-step guide to figuring out how to live your best life—sound familiar? It's really no surprise that the showrunner is dishing out advice like nobody's business—she does run an empire, and she's one of the most inspiring women in Hollywood. Like any good guru, she just completed her first TED talk. And as expected, it was rife with wisdom. Here are the best moments.