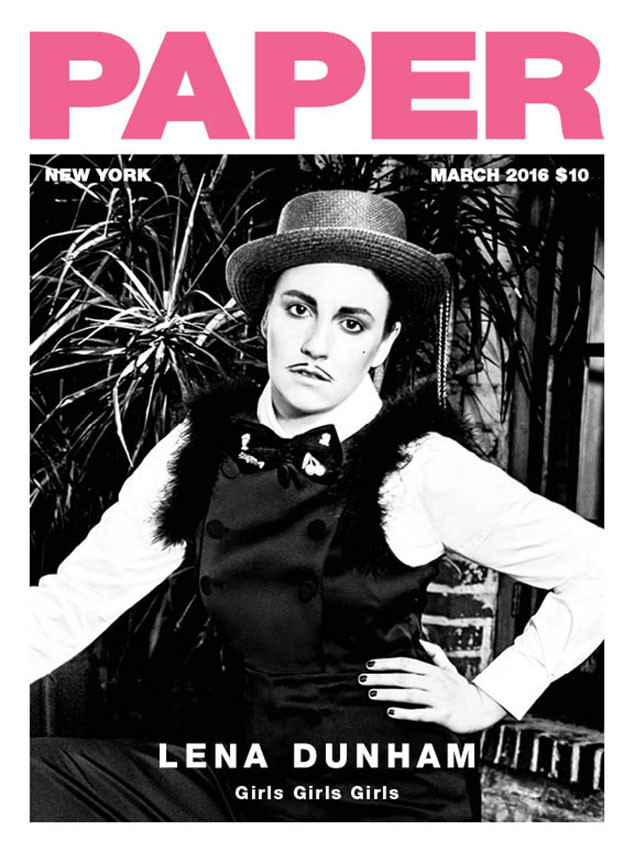 Ellen Von Unwerth / Paper
Lena Dunham is getting candid about her body again.
The 29-year-old star and creator of HBO's Girls opened up to Jane Fonda, 78, in an interview published in Paper magazine Tuesday. Dunham appears on two covers for the March 2016 issue. In one, she wears a fake mustache. Another cover shows her sporting a platinum blond wig and tank top painted like a woman's bare chest.
Both she and Fonda have something personal in common: They've dealt with body image issues and have been the target of body shaming.
Dunham often appears naked on Girls and plans to continue to strip down on the show despite frequent criticism about her body from strangers on the Internet.