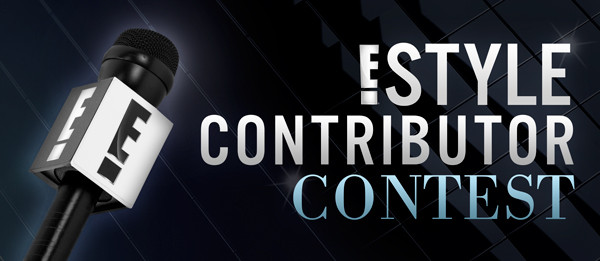 From the Golden Globes to New York Fashion Week, we're taking note of every detail. 
Translation: you can find us poring over every single celeb style moment and recreating them ourselves. 
So you ask, is it really as glamorous as it looks on TV? Find out for yourself! Instead of daydreaming about what it's like to be up close and personal with red-carpet regulars, why not be there, in person, rubbing elbows with them yourself?
That's right as a part of our "E! Style Contributor Contest" in partnership with TRESemmé, we're on the hunt for the hottest new voice—and getting noticed is as simple as posting a video to YouTube.
To enter, upload a 1-2 minute video to YouTube and be sure to title it "E! Style Contributor Contest". Give us a glimpse of your personality and explain why you would make the perfect E! contributor during New York Fashion Week. Do you love fashion? Tell us why! Are you an expert on celeb trends? Tell us your favorites! Be creative with your submission, we want to get to know you!
Don't be shy either! Go ahead, brag to your friends and share the video on your personal social media channels with the hashtag #ESContributorContest!
Contestants have until March 18, 2016 at 11:59 p.m. PST to upload and share. You must be 18 or older to enter. 
Selected finalists will be spotlighted on E! News and will be flown to LA for correspondent challenges. The winner will be sent to New York and will serve as our resident correspondent in the middle of all of the action!
For a full list of rules, click here.