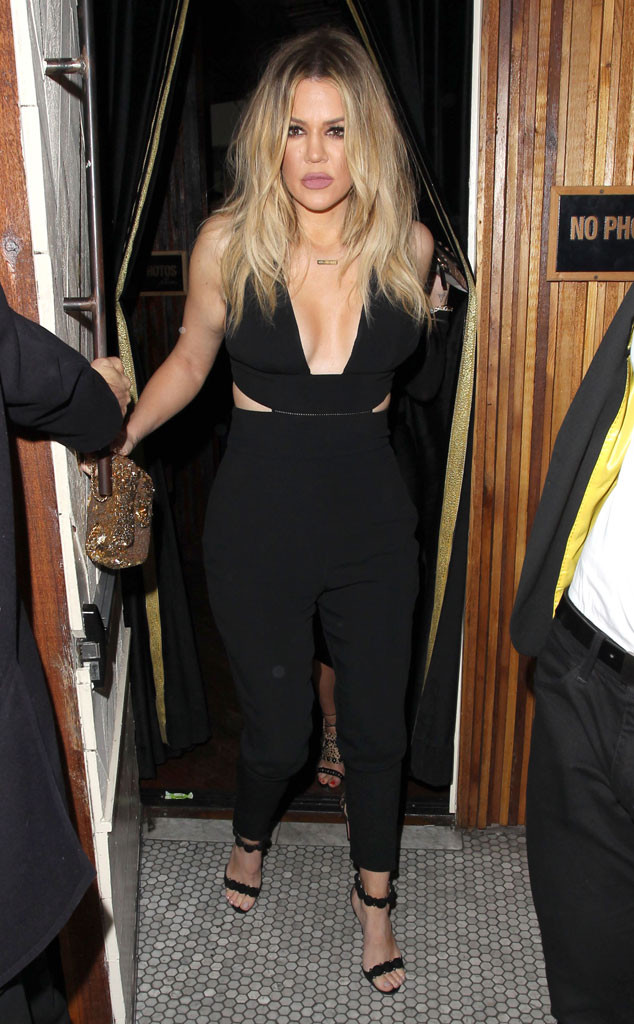 Thumbs42/FAMEFLYNET PICTURES
Khloe Kardashian is not a fan of silent sex.
The 31-year-old Keeping Up With the Kardashians star, whose famous partners have included Lamar Odom, French Montana and James Harden, got candid about her preferred bedroom behavior in a raunchy post on her website Wednesday. She states bluntly that "dirty talk is hot as f--k."
"Communicating during sex is a MUST, and I actually think it's rude if you're not vocal, LOL," Khloe wrote. "If my guy isn't vocal, I'm not excited. How am I supposed to know if he's enjoying himself???"
Khloe said her partner does not have to "come up with crazy s--t to say" either. He just has to indicate vocally that he's having a good time.
"If the person is silent, I'm like, 'This is awkward. I feel like I'm violating you!!!'" she wrote. "This isn't f--king work, honey! Enjoy it or get out!!!"