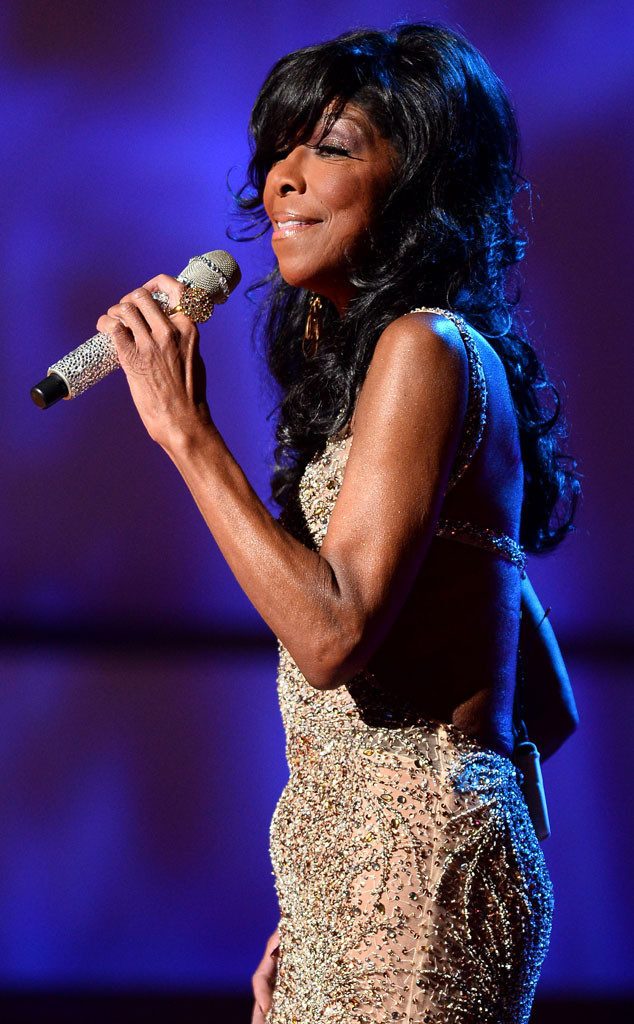 Ethan Miller/Getty Images
Natalie Cole—who passed away on News Year's Eve—was recognized in a 45-second clip that concluded the "In Memoriam" segment at the 2016 Grammys earlier this week; however, her family believes that just wasn't enough, hoping she would see a tribute similar to David Bowie or B.B. King.
Her sisters, Timolin and Casey Cole, told Page Six, "It's very bittersweet. We were hoping that there will be some sort of actual tribute to her fitting of her artistry and stature. She had 21 Grammy nominations and nine wins. She was such a force in the music industry and she transcended genres...She should be recognized for the impact she has had."
Now, Grammys producer Ken Ehrlich and writer David Wild—both friends of Natalie's who even attended her service earlier this year—are speaking out in defense of the tribute.