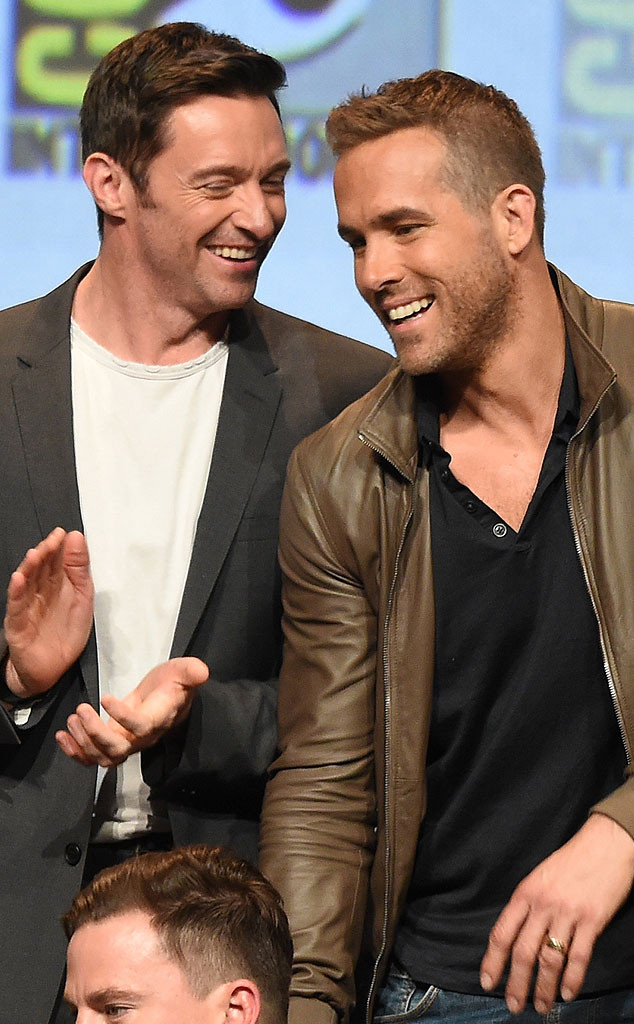 Kevin Winter/Getty Images
Much like his Deadpool character, Ryan Reynolds has no fear about cutting to the chase and asking the questions we're all too afraid to ask—especially when faced with a Hollywood hunk like Hugh Jackman.
The two X-Men Origins co-stars found themselves face to face once again after Reynolds decided to crash a press junket for Jackman's latest film, Eddie the Eagle. Unfortunately for the Oscar nominee, but extremely fortunate for everyone else, Reynolds breezed into his first celebrity interview with a lineup of eccentric questions only he could ask the esteemed star.
"Do you do all your own acting?" Reynolds quipped.
"If there's sex scenes, I do them," Jackman replied matter-of-factly. "[That's the] key to a good marriage."
His interviewer couldn't agree more. "That's where the craft is."
"Do you ever age?" Reynolds continued. "Not since 2008," Jackman replied.
"You are f--king gorgeous!" he responded. We're starting to sense a bit of a man crush developing here.