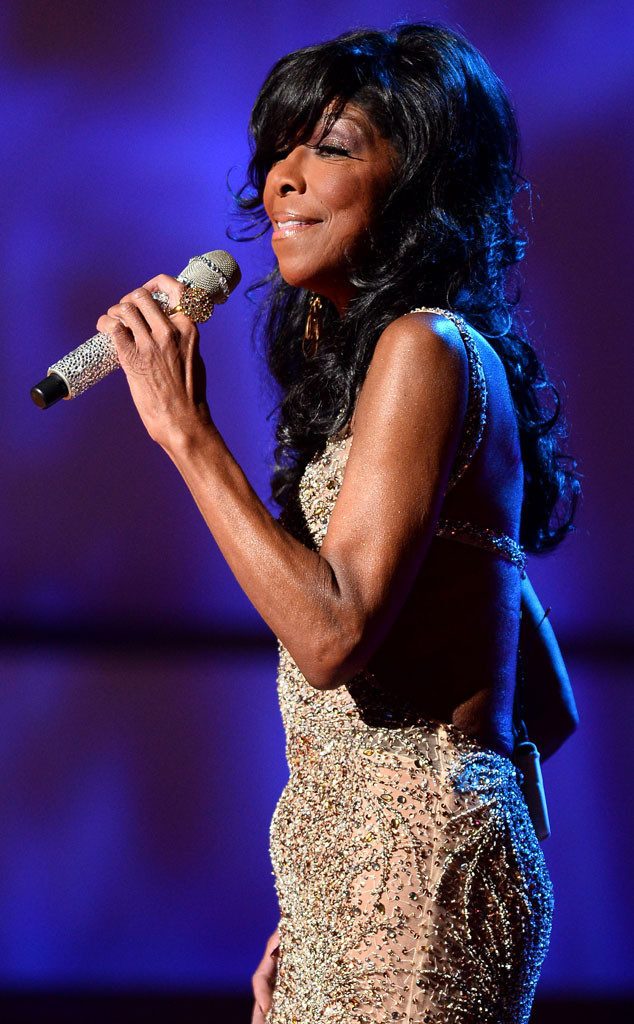 Ethan Miller/Getty Images
While their sister was an unforgettable singer, Natalie Cole's family is concerned her 2016 Grammy Award tribute was less than memorable.
In less than two months plagued by tragic musical deaths, the "This Will Be" singer succumbed to "complications from ongoing health issues" and passed away at 65 years old on New Year's Eve. She joined a mournful list of other stars lost within the year, including rock star David Bowie, Earth, Wind, and Fire's Maurice White and The Eagles' Glenn Frey.
Though all four names were featured in the annual award ceremony's In Memoriam section among dozens of other industry greats, additional performances were arranged to give extra recognition to White, Frey, Bowie and B.B. King, who had passed away in May. Cole's famous family took notice of their sister's commemorative absence.
"Where is the tribute to our sister?" Natalie's sister Timolin Cole told Page Six before the show. "We were hoping that there will be some sort of actual tribute to her fitting of her artistry and stature...She was such a force in the music industry and she transcended genres . . . I think she should be recognized for the impact she has had."