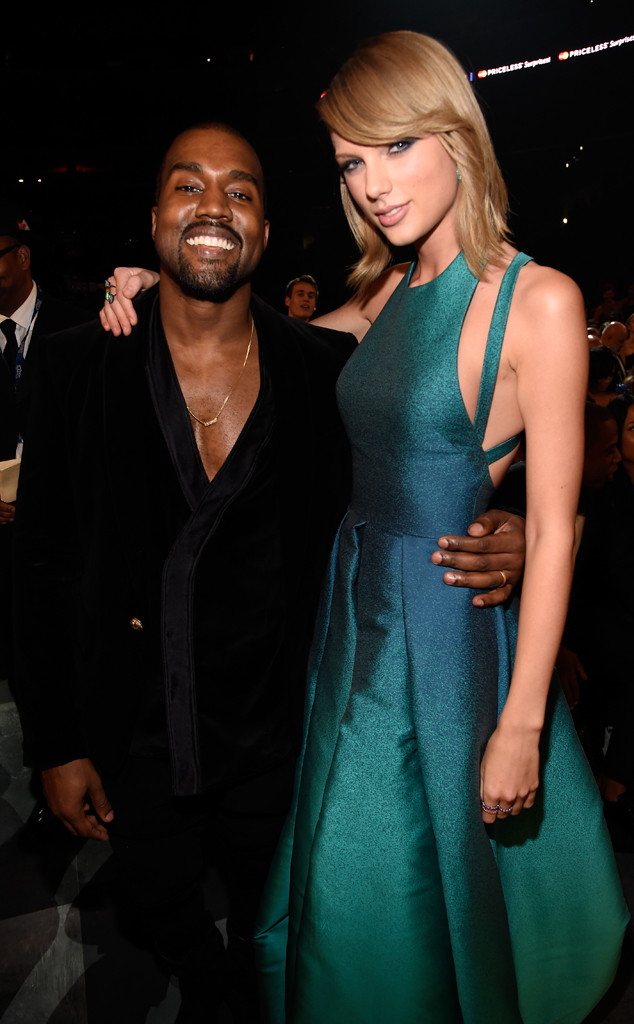 Kevin Mazur/WireImage
Has Kanye West been humbled?
After West bragged that he made Taylor Swift "famous" on his new album, the pop star fired back during her second acceptance speech at the 2016 Grammys Monday night. "As the first woman to win Album of the Year at the Grammys twice, I want to say to all the young women out there, there are going to be people along the way that will try to undercut your success or take credit for your accomplishments or your fame, but if you just focus on the work and you don't let those people sidetrack you. Someday when you get where you're going, you will look around and you will know that it was you and the people who love you who put you there, and that will be the greatest feeling in the world," Swift told viewers. "Thank you for this moment."
Ironically, the two first made nice in public at the 2015 Grammys.
West, who did not attend Monday's event despite receiving four nominations, took to Twitter after the show. Conspicuously, the rapper did not mention Swift by name. Instead, he addressed past tweets about his finances, promoted his latest album, The Life of Pablo, and reflected on last week's Yeezy Season 3 show at New York City's Madison Square Garden. "For the past 3 years people who knew about the debt tried to use it against me in negotiations ..." West began. " You can't control me or use the debt against me no more ... Money doesn't make me who I am… I wanted the world to know my struggle… You can point fingers and laugh, but for all entrepreneurs with families ... this country was built off of dreamers ... never give up on your dreams, bro… my dreams brought me into debt and I'm close to seeing the light of day..."