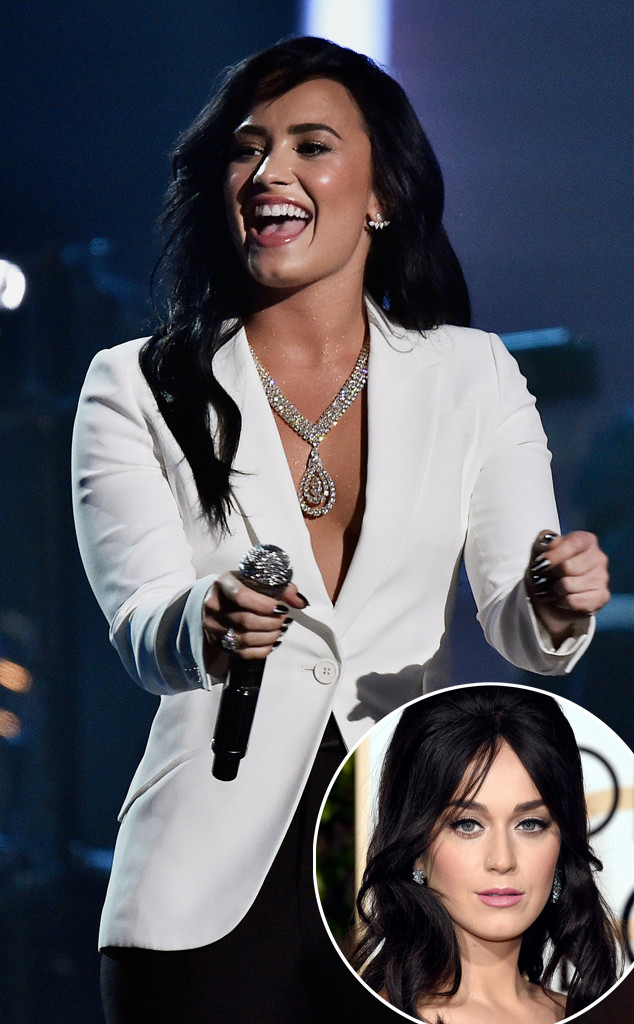 Kevork Djansezian/Getty Images for NARAS
We think it's safe to say that Demi Lovato's first trip to the Grammy Awards was a great one.
In case you missed it, the singer revealed to E! News exclusively that tonight's attendance was the first time she'd ever been to the huge awards show. "I've never been before, and it's because a long time ago my manager told me, 'You should wait to go to the Grammys until you're presenting, nominated or performing,'" she told us, "So here I am performing, and I'm excited."
Lovato took the stage to sing part of Lionel Richie's tribute, along with John Legend, Luke Bryan, Meghan Trainor and Tyrese Gibson, to belt "Hello," and man, she killed it.
So, obviously, Katy Perry took to Twitter to give her gal-pal some major props: