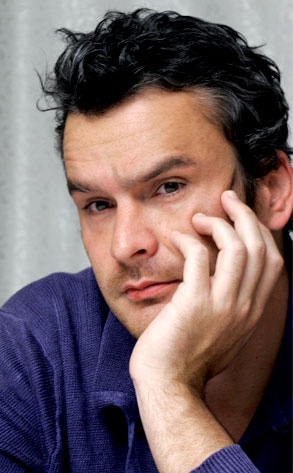 MUNAWAR HOSAIN / FOTOS INTERNATIONAL / GETTY IMAGES
Balthazar Getty may as well forget about getting any brotherly love at work these days.
Sources tell me that the actor's unsettling behavior has alienated him from most—if not all—his Brothers & Sisters costars.
"No one on set is a fan," one source reports.
How bad is it?
I'm told Getty has been late to set and he's been in foul moods. "They often have to move shooting schedules around to accommodate [him]," a source says.
Getty was so "difficult" on Monday that one costar was reduced to tears, according to the sources.
When shooting was delayed, he appeared to become impatient. According to a source, he barked, "When are we going to shoot this?"
When they did start filming, Getty was "forgetting his lines," a source says.
Getty began losing friends at work back in July when it was revealed he had left his wife and the mother of his four children, Rosetta, for Sienna Miller. To make matters worse, before they hooked up, Miller happened to have dated one of Getty's pals, his Brothers & Sisters costar Matthew Rhys.
Cast and crew first worried about Getty's questionable behavior shortly after his and Miller's romance took off.
But now they've had it.
"It's bad," one of the sources says. "It's just so sad."
A rep for the show says she hasn't heard anything about Getty's alleged misbehavior. Getty's rep did not respond for comment.