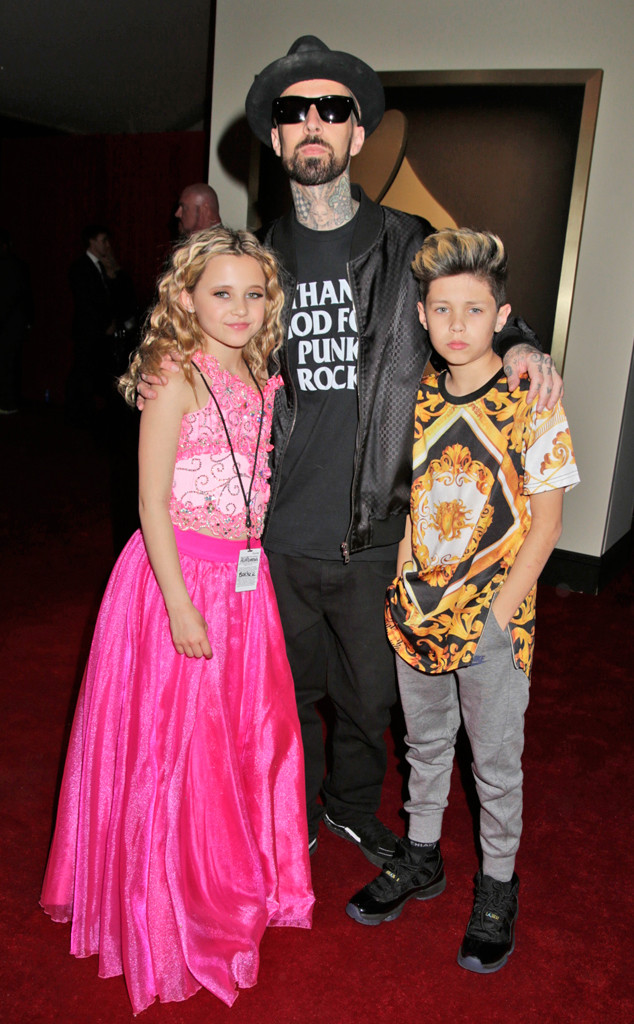 Francis Specker/CBS
Travis Barker might have the best dates at the 58th Annual Grammy Awards.
The Blink-182 drummer brought his two kids, Landon Barker and Alabama Barker, with him on the awards show's red carpet and these two easily stole the show. Giuliana Rancic caught up with the musical family and asked them all about their talents given their dad's success.
"When they were really young I had them both playing drums," Travis revealed. "I basically told them at any point if someone puts sticks in your hands because you're my kids you have to know what to do with them."
Both Landon and Alabama said they both love playing the drums, piano and even singing, but since growing up a little bit they've become more selective with their talents. Alabama "can still play [the drums] but she prefers piano and singing," Travis added.