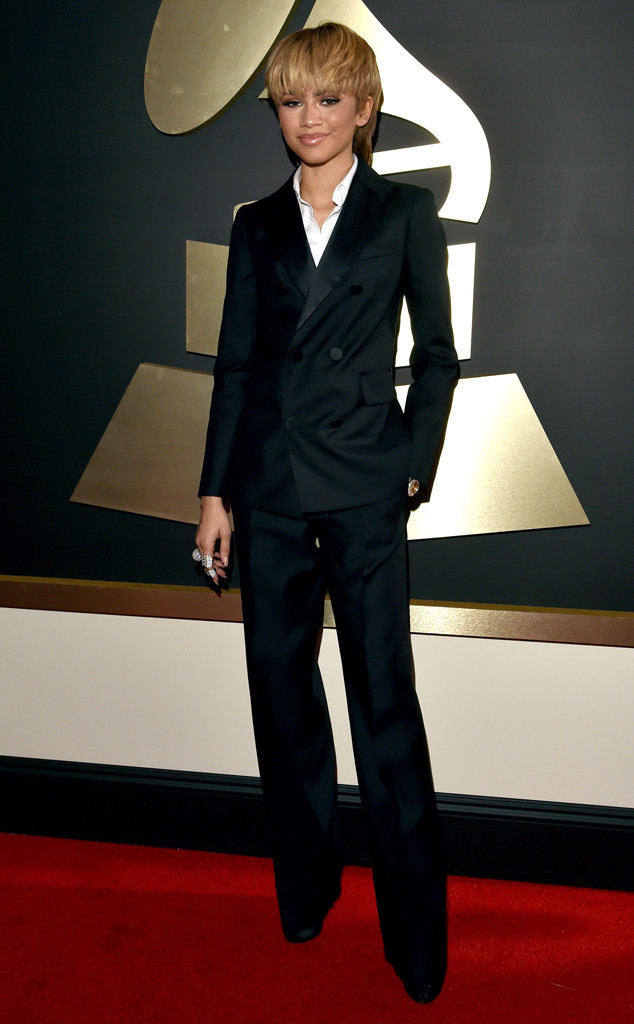 Lester Cohen/WireImage
Zendaya hit the red carpet before the 2016 Grammys to dish on her recent collaboration with Chris Brown and upcoming music.
Rocking a Dsquared suit, the 19-year-old singer stopped to chat with Ryan Seacrest before the music world's biggest award show of the year kicks off.
The star says she met Brown through a friend and hit the studio with her parents to introduce herself to the 26-year-old "Forever" singer and play him some of her music.
"He's such a talented person and is held at such a high level in entertainment because of his ability to dance and his ability to sing," said Zendaya, who admitted her recent collab with Brown on "Something New" challenged her as a musician.
"I wanted to be better," Zendaya added.