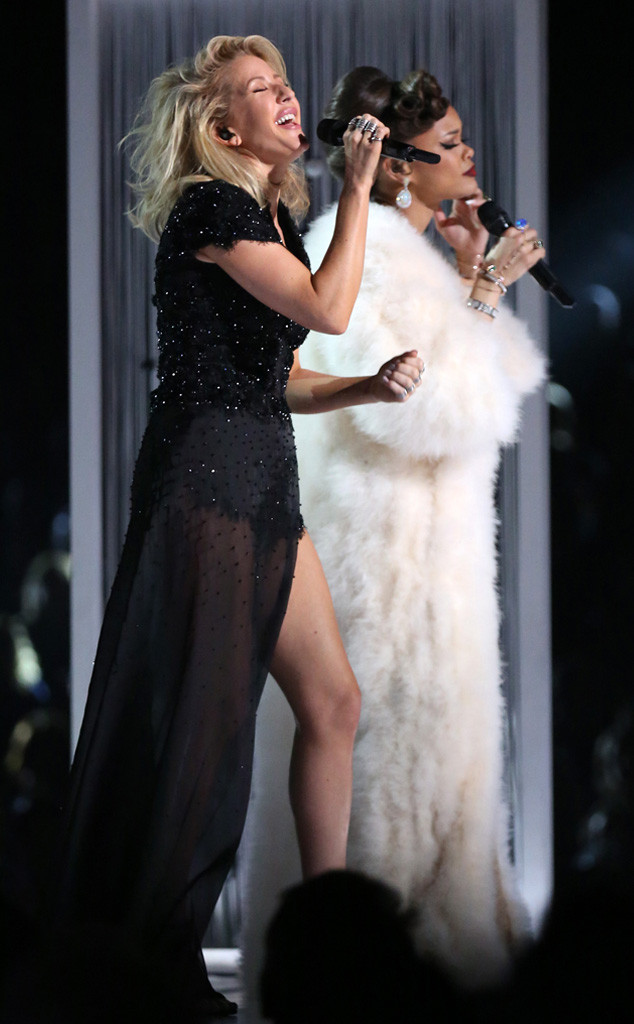 Matt Sayles/Invision/AP
These ladies can siiiiiing.
Grammy-nominated singers Andra Day and Ellie Goulding slayed their collaboration at the 2016 Grammys.
With a mash-up of Day's soaring "Rise Up" and Goulding's "Love Me Like You Do," the two vocalists harmonized as they belted out their respective hits for the crowd at the 58th Grammy Awards at the Staples Center in Los Angeles.
Following an introduction from Selena Gomez, Day was a vision in white taking the stage solo at the top of the performance, as she was illuminated in spotlight and began belting her song while accompanied on piano.
She was then joined by Goulding in a shimmering black number, who broke out in her ballad from the Fifty Shades of Grey soundtrack.