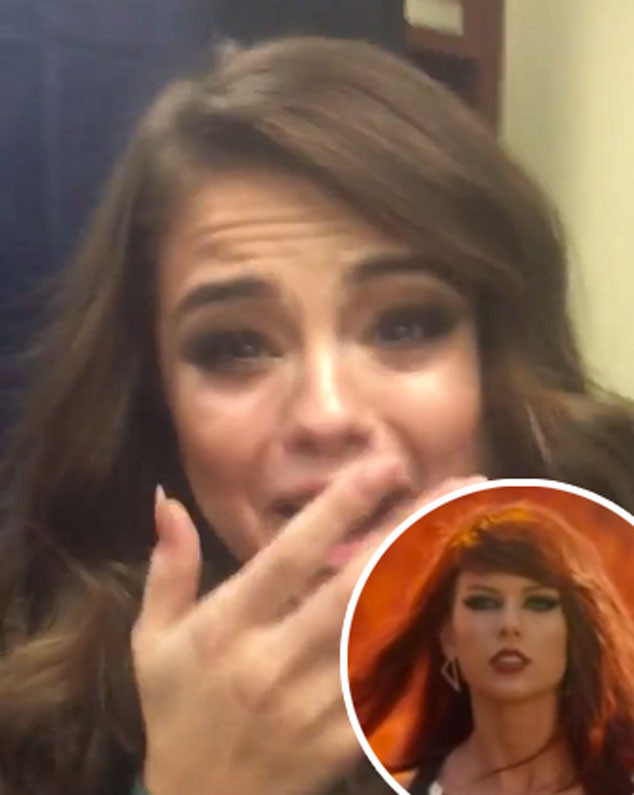 Twitter
Taylor Swift just won the 2016 Grammy Award for Best Music Video, and simply said, she is just "not ok!"
Beating out big names like Pharrell Williams and Wiz Khalifa, the 26-year-old nabbed the trophy thanks to her highly-talked about video for "Bad Blood," which featured all of her closest friends in the industry, including Selena Gomez.
In fact, Swift was getting ready for the big night with her BFF and caught a video on Twitter of SelGo screaming and crying after the news was announced.