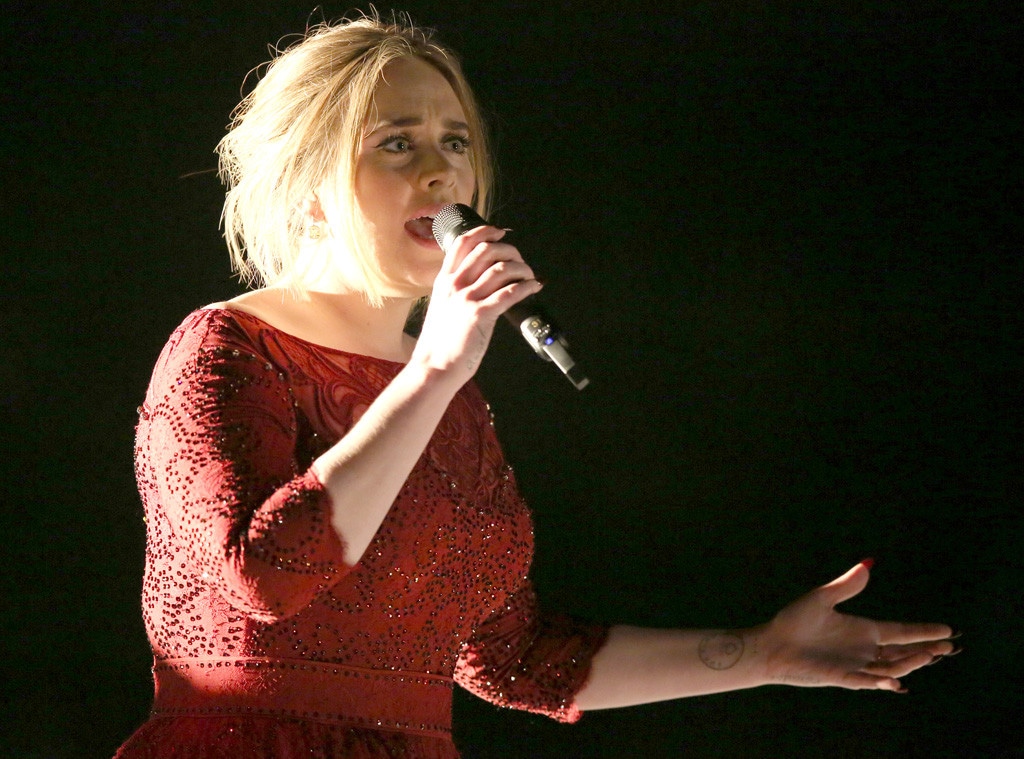 Matt Sayles/Invision/AP
Adele wants you to hear exactly why her 2016 Grammy Awards performance sounded a bit….well, off.
The songstress took to Twitter to spill the details on what really went wrong while she sang "All I Ask" off of her hit album, 25.
"The piano mics fell on to the piano strings, that's what the guitar sound was," she explained.
"It made the sound out of tune. S--t happens."
But the live blunder wasn't exactly all bad, really. "Because of it though…I'm treating myself to an In N Out. So maybe it was worth it," Adele added.
Watch:
2016 Grammy Awards Fashion Round-Up
Meanwhile, a spokesperson for CBS released the following statement following the singer's live bit.
"A CBS spokesperson confirmed there was a five-to-eight second technical issue with the broadcast, adding without elaboration that it was outside the network's control."
We gotta love the 27-year-old for being so honest about her performance, which, let's be honest, was still one of the biggest highlights of the star-studded evening!